Brand characters of Kid2Youth ergonomic furniture
CHARACTER INTRODUCTION
Character introduction
Fairy tales are the first media where children learn language, knowledge, experiences and then develop their own imagination. We not only designed products to help children grow up healthily, but also created four interesting and lovely partners to accompany children growing up, leading children to the fairy tale world.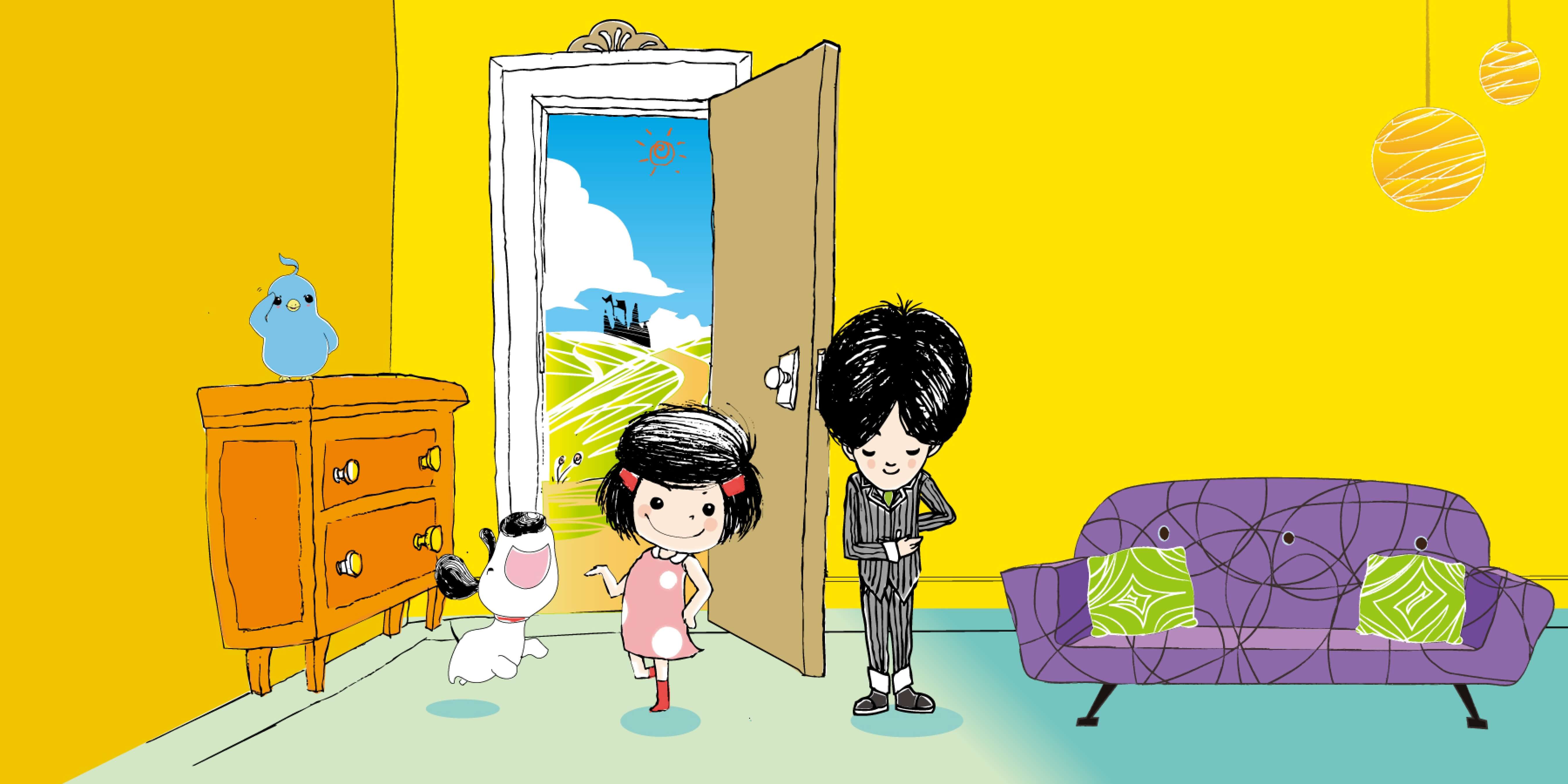 The door to the world of fairy tale
Childhood is like sunshine moments in a day, so children's room is always filled with shinning vitality and imaginary. One day as Duan and Kosan were drawing their future dreams, a blue bird from fairy tale, Bubble, flew in and showed its magic. Then the mysterious door at Mom and Dad's room appeared and gently opened. Bubble waved its wings and said, "Welcome to Kid2Youth's fairy tale world!" .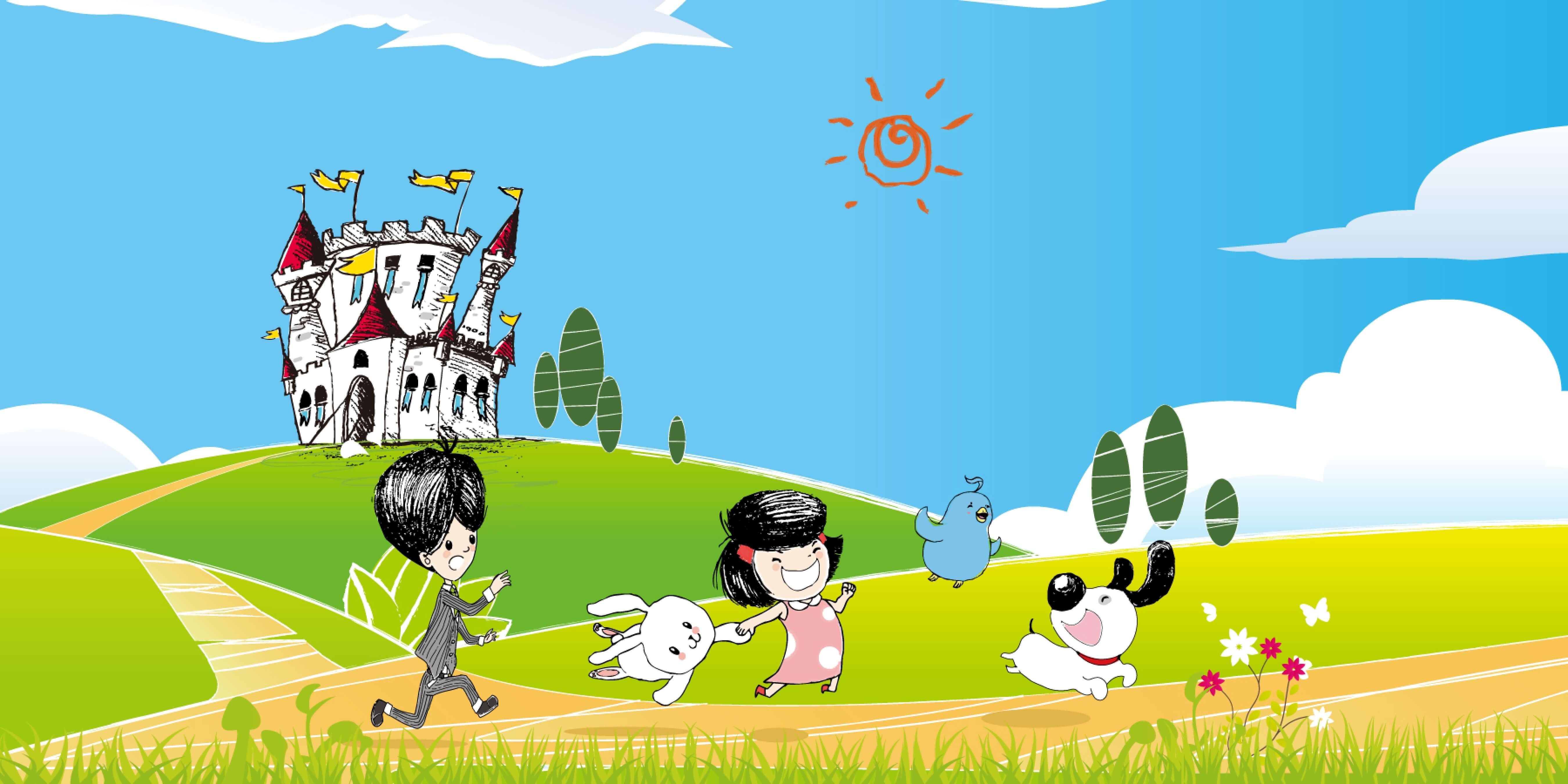 Castle and Grassland
Vast grassland appeared at the other side of the door. Children ran outside to play as their crisp laughing echoes in the air. They stretched hands trying to touch the blue sky and white clouds, played in the shadow of trees and ran between maze-like castles. When feeling tired, they just lay on the grassland to see the beautiful sky.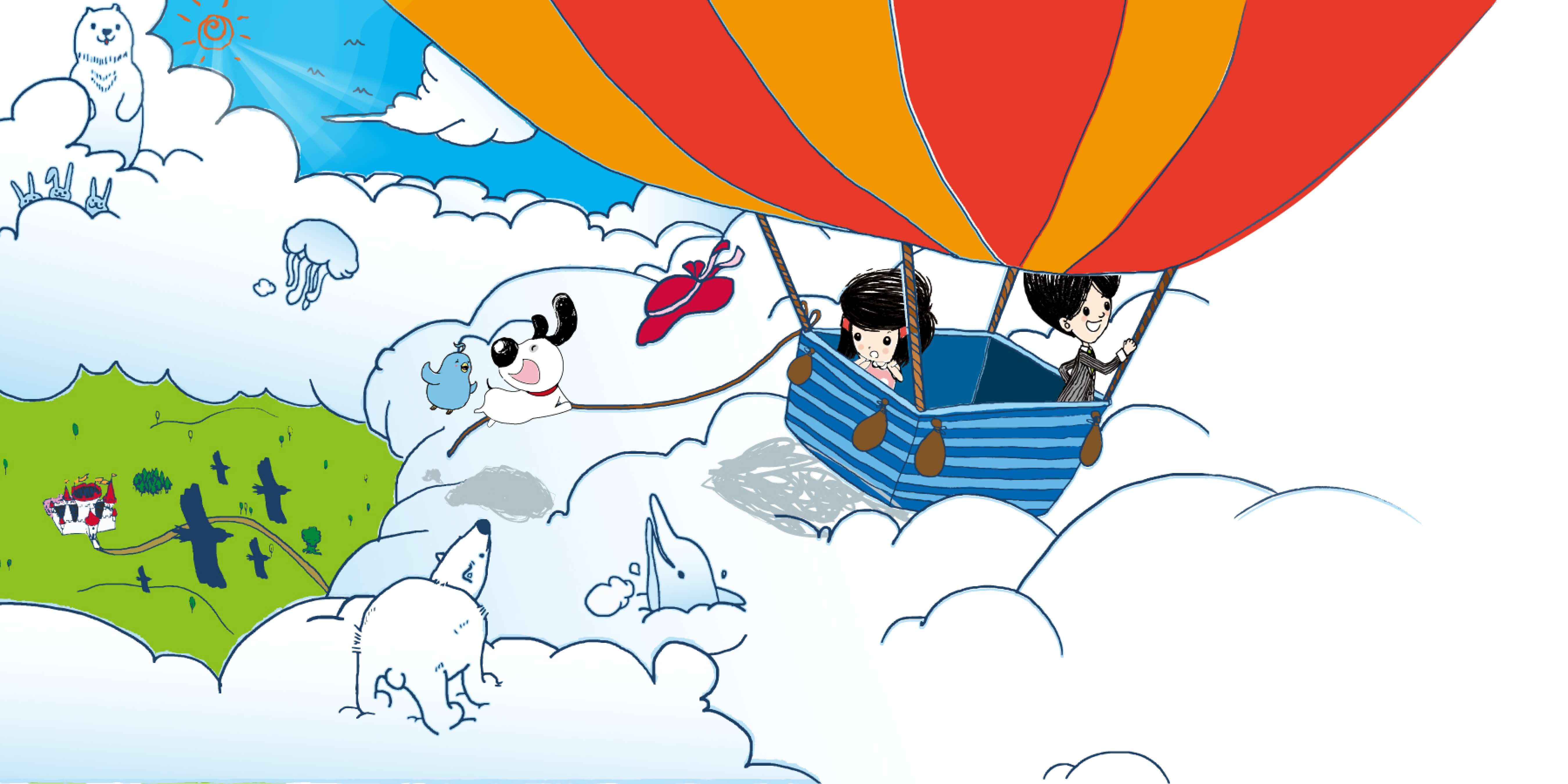 Sky Magician
At the end of the forest, Bubble and children hopped into a hot air balloon. As they flew through rainbow, the majestic castles and the streets became so small that the world down below became Lilliput. The dense forest was like a green magic blanket and the soft white clouds felt like white clay when touching. The Sun and naughty wind played magic with white clouds, making small animals in various shapes. A party in the air just took place!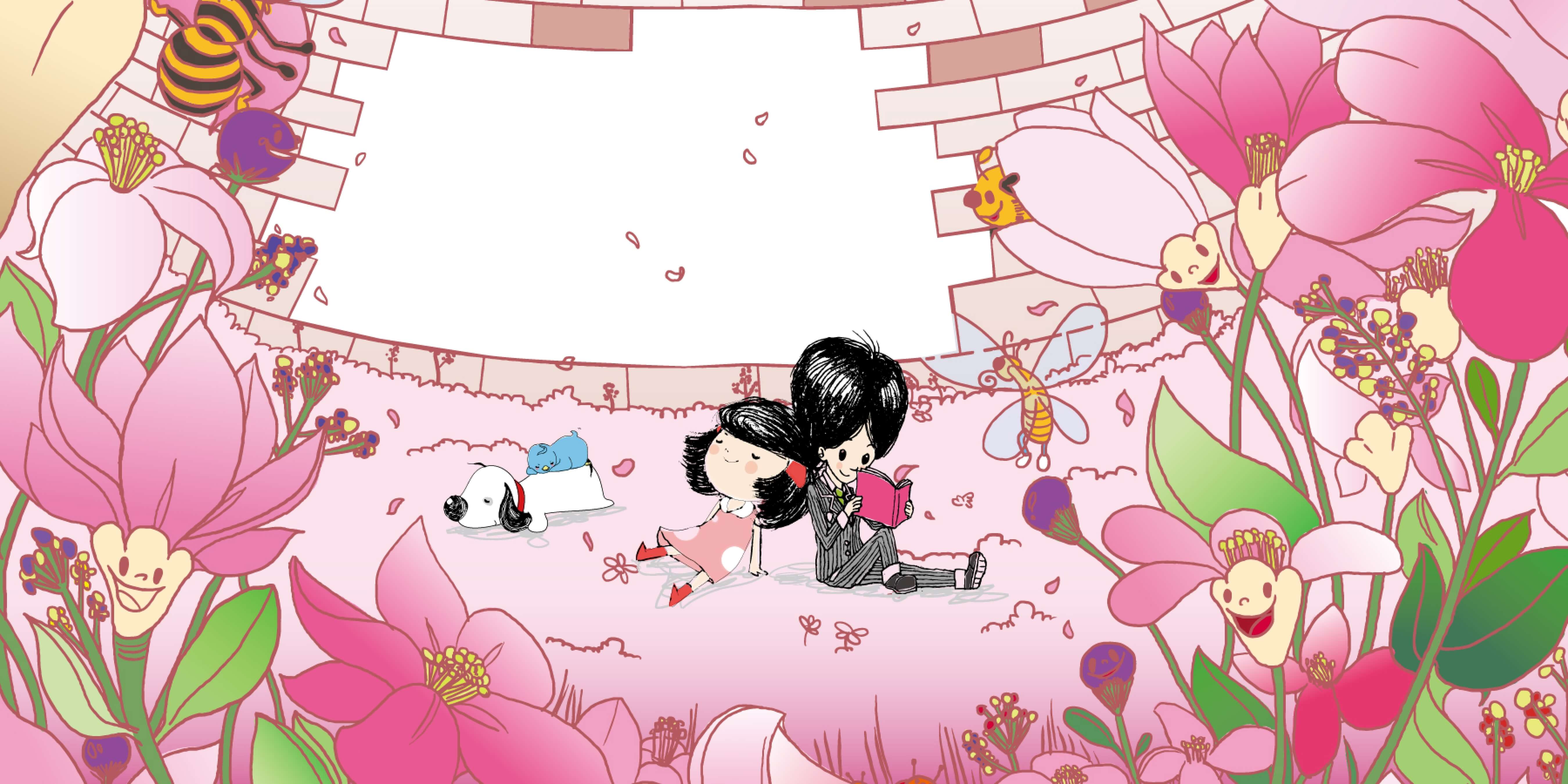 Secret garden
There was gathering of pink flowers like marshmallow in the castle's secret garden, like mother's gentle embrace for children coming back from the sky. The flowers swayed and sang, butterflies danced around the children, working bees brought fresh honey and rewarded the children with "diligence fruits" because of their courage to explore.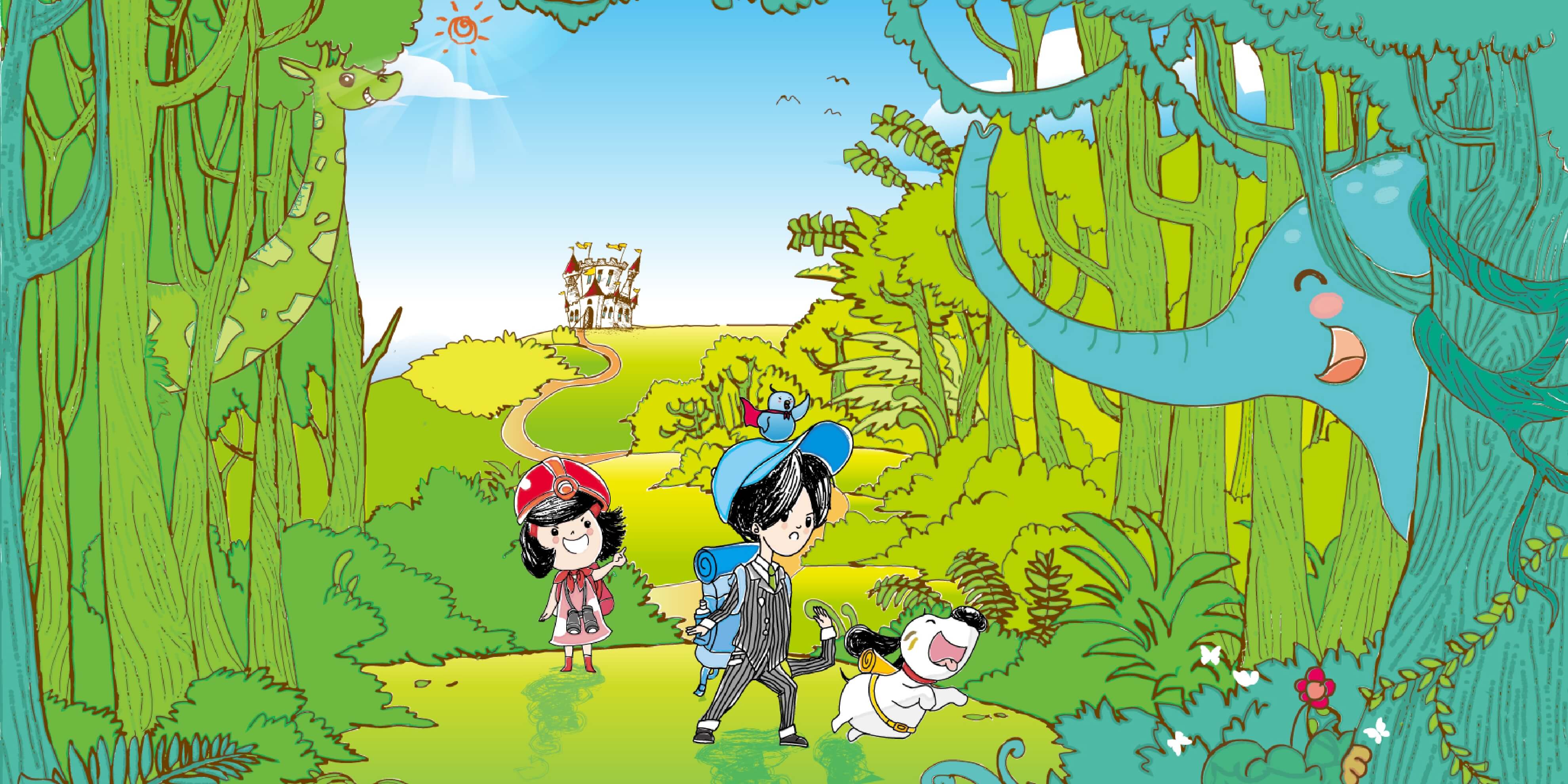 Forests and animals
The secret path to the "Forest Far Far Away" in the castle was hidden in the bushes. Bubble led curious Ego, Duan and Kosan to start the exploration. Wind blew through the woods, the birds were singing, the elephants were playing saxophone, the giraffes were playing jazz drums and the other animals were dancing Wales to the music.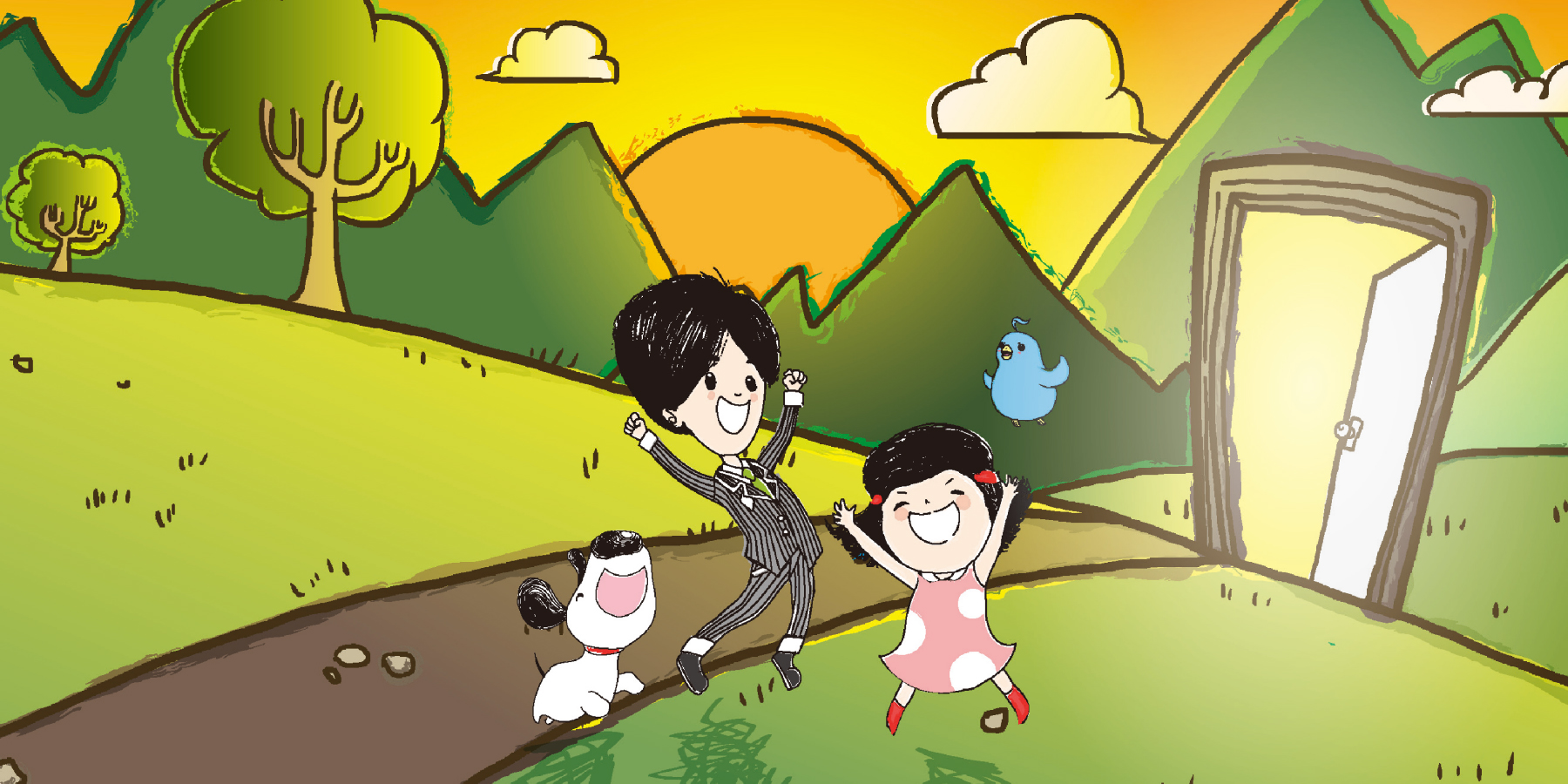 Pinky swear
The Sun was going to bed, Mom and Dad were calling the children to eat dinner. Bubble, Duan, Kosan and Ego went back to the mysterious door on the prairie. They made pinky swear that they would continue to be good kids loving to explore knowledge and nature. So that they may come back to this fairy tale world once again to explore more interesting places.
${ info.name }