Kids furniture
M2+XXS Manual Ergonomic Desk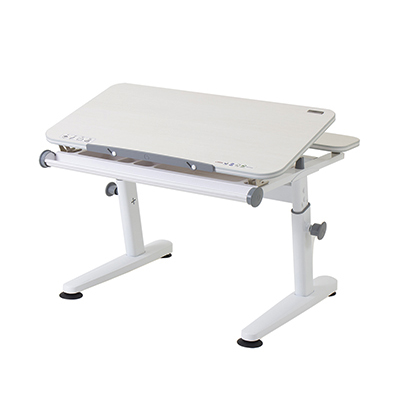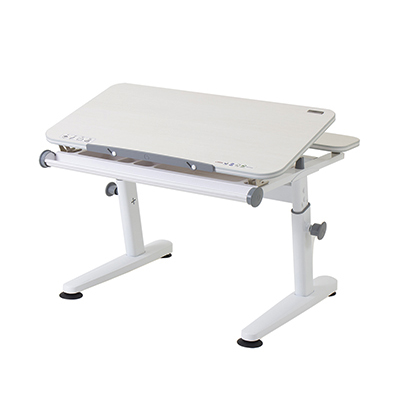 M2+XXS Manual Ergonomic Desk
Kid2Youth Ergonomic Furniture
Product features
---
The M2 children's ergonomic study desks come with arc handles to adjust desk height manually and safely.
EGGER EU imported F★★★★ V0-313 Green MFC chipboard.
The boards are designed to prevent hands from being pinched, and the R-angled corners are designed to avoid the collision.
Comes with bookstands to avoid books from sliding.
The materials are made with European low-formaldehyde moisture-proof environmental protection boards.
It is equipped with an exclusive multi-angle table board design.
93 cm wide; height can be adjusted from 53-72 cm.
Contact us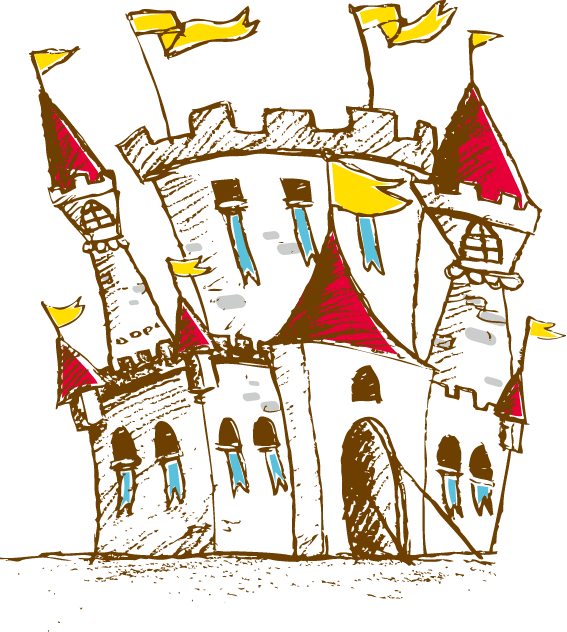 Product Features
PRODUCT DESCRIPTION
M2+XXS ergonomic desk introduction video
Know more about M series desks
Classic manual height adjustable system
Easy to reach sit & stand switch
Tilt desktop with ergonomic design
Tilt desktop from 0~45° to meet your ergo purpose
Full open drawer of ergonomic desk
More space, more tidy
Safety R shape rgonomic desktop design
Safety is always our priority
Austria EGGER® F☆☆☆☆ GREEN MFC chipboard
E0-V313 grade moisture-proof board, 5 years global warranty
Leveling stands for uneven floor
Align to any floor style
M2+XXS ergonomic desk dimension
Product dimension
M2+XXS ergonomic desk assembly video
clear assembly instruction
Product Specification
PRODUCT SPECIFICATION
Product dimension
W80 X D70 X H53~73 cm
Front desktop dimension
W80 X D44 cm
Desktop shape
Front & rear shape
Desktop material
EGGER EU imported F★★★★ board
High adjustable function
Manual
Drawer type
Full open drawer with stationery slot
Standard accessory
Bookend on the desktop
Suitable body height
3 years old to adult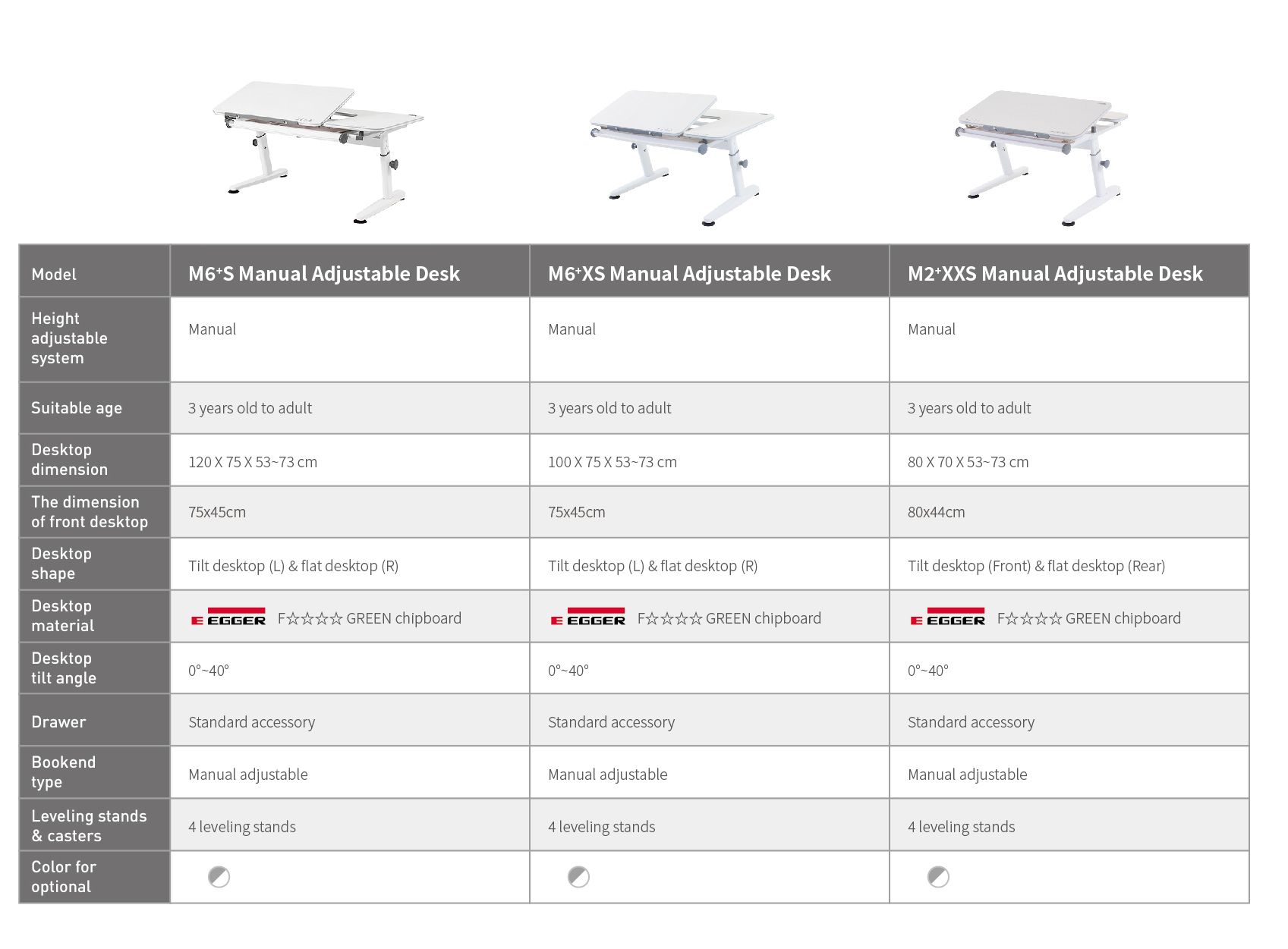 M2+XXS Kid2Youth Kids Study Table
If you're looking for a study desk for your child that won't take up too much space, the M2+XXS Ergonomic Kids Study Desk is the perfect solution. Here's why:

Compact Design
The M2+XXS desk is designed to fit into small spaces, making it perfect for apartments, bedrooms, or study nooks. Its compact size ensures that it won't take up too much floor space while still providing enough workspace for your child to study comfortably.

Adjustable Features
Despite its small size, the M2+XXS desk still features several adjustable features. The desk height and chair height are both adjustable, ensuring that your child can sit comfortably and maintain proper posture while studying. The desktop can also be tilted up to 30 degrees, allowing your child to adjust the angle for reading, writing, or drawing.

Spacious Storage
The desk also features spacious storage compartments to help keep your child's workspace organized and clutter-free. The compartments include a drawer, a bookshelf, and a hook for hanging a backpack.

Sturdy Construction
The M2PlusXXS desk is constructed with high-quality materials, making it sturdy and durable. It can support up to 200 pounds, ensuring that your child can use it for years to come.

Easy Assembly
The desk is easy to assemble and comes with clear instructions. You can set it up quickly and start using it right away.
Conclusion The M2+XXS Ergonomic Kids Study Desk is the perfect solution for small spaces. Its compact design, adjustable features, spacious storage, sturdy construction, and easy assembly make it a must-have for any child's study area. Get yours today and provide your child with a comfortable and productive workspace!

Learn more ergonomic desk concepts from our blog!
If there are any inquiries, please feel free to contact us.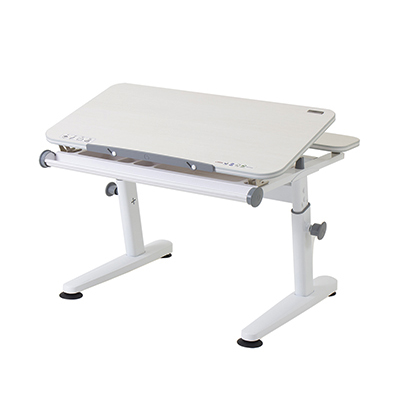 M2+XXS ergonomic desk introduction video
Know more about M series desks
Classic manual height adjustable system
Easy to reach sit & stand switch
Tilt desktop with ergonomic design
Tilt desktop from 0~45° to meet your ergo purpose
Full open drawer of ergonomic desk
More space, more tidy
Safety R shape rgonomic desktop design
Safety is always our priority
Austria EGGER® F☆☆☆☆ GREEN MFC chipboard
E0-V313 grade moisture-proof board, 5 years global warranty
Leveling stands for uneven floor
Align to any floor style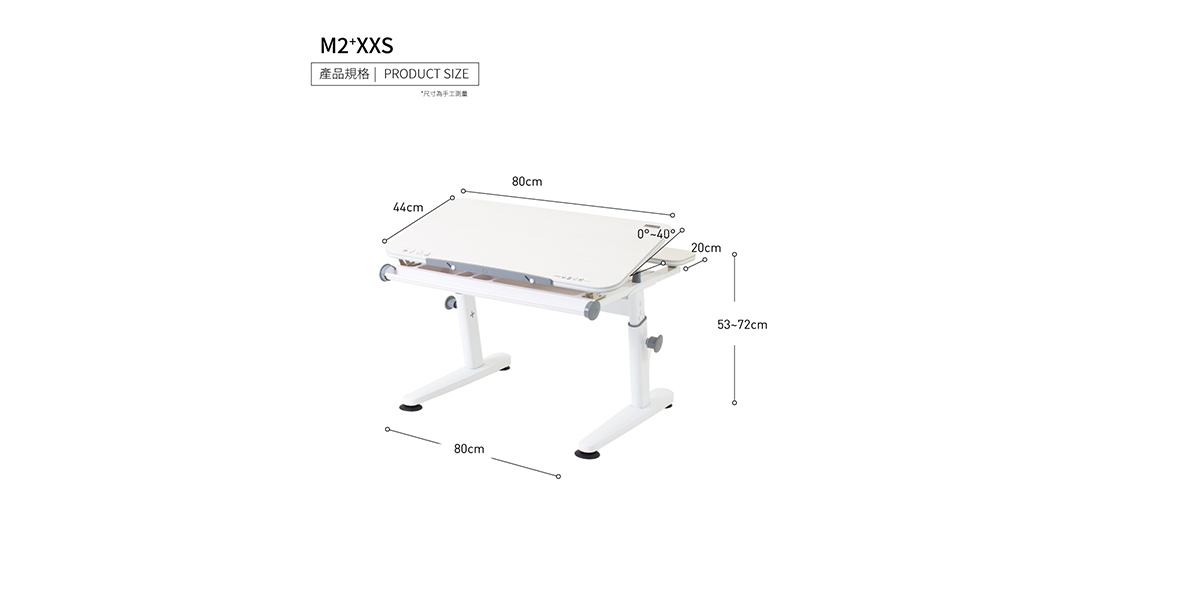 M2+XXS ergonomic desk dimension
Product dimension
M2+XXS ergonomic desk assembly video
clear assembly instruction