How to set up an ergonomic desk?
---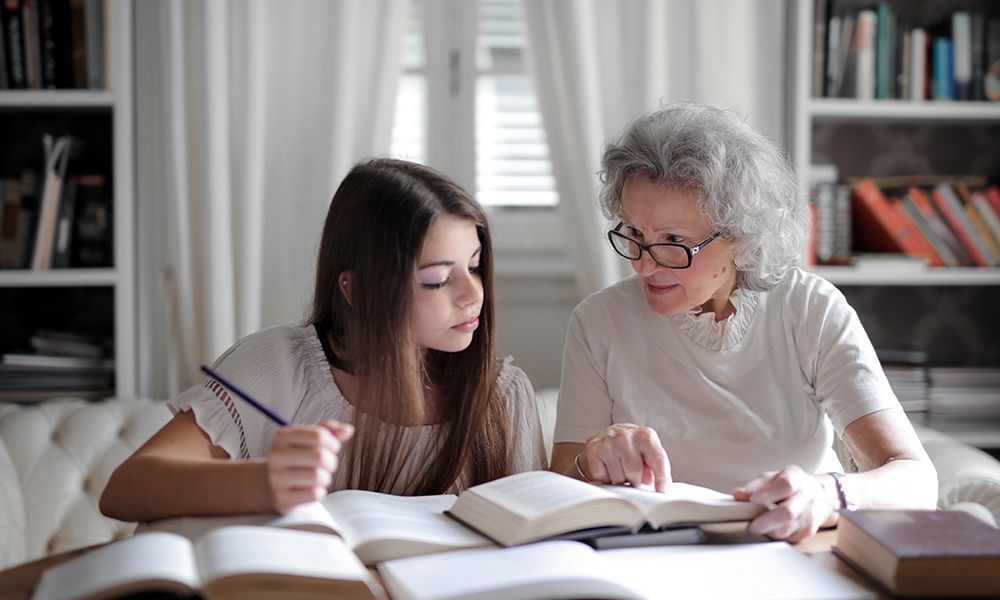 Research conducted in the UK found that the average person spends five hours per day sitting at their desk while working. This equates to over 60% of work hours spent in a seated position, which can result in a range of health issues if proper posture is not maintained. These health issues include back pain, neck pain, headache, shoulder pain, and poor digestion, among others. Children are not exempt from these issues, especially with advanced technology exposing them to laptops for studying or virtual classes for prolonged periods.


To avoid these health problems, it's crucial to establish an ergonomic workstation for your kids. But what is an ergonomic workstation, and how can it benefit your child's health in the long run? This article provides advice and items to consider when building an ergonomic workstation for your kids.
Ergonomic chairs are a vital element of an ergonomic workstation. The user needs to sit straight with their back against the back of the chair. An ideal ergonomic chair should be adjustable for different sizes and angles, considering various heights and weights. Most ergonomic chairs have adjustments for armrests, seat depth, seat heights, seat angle, and more. Check out this manufacturer's range of ergonomic chairs for kids and adults if you're in the market for an ergonomic chair. These chairs offer adjustable angles, heights, customized armrests, and seat covers, providing users with the correct posture and position. They also offer ergonomic chairs equipped with sliding stoppers as safety features.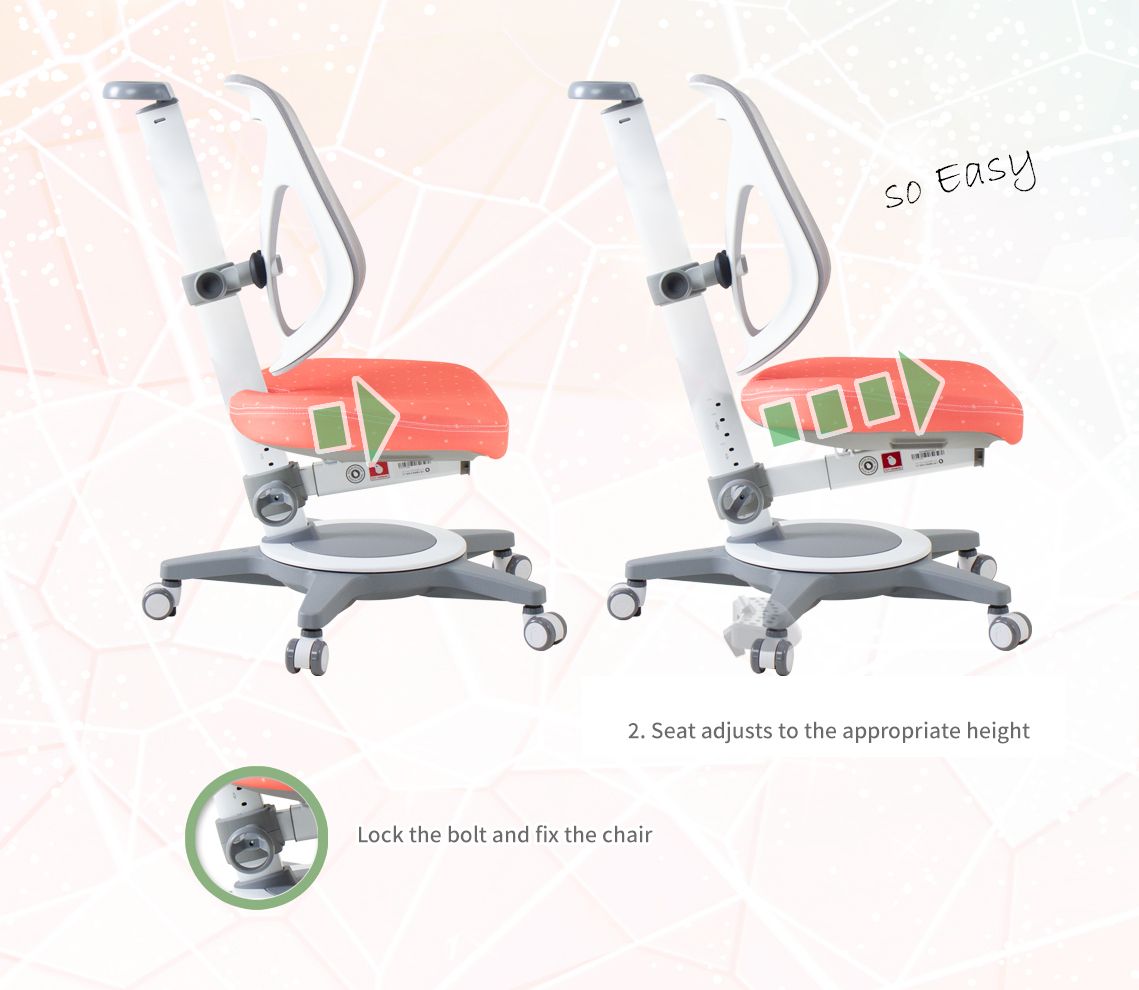 Ergonomic desks are also critical in ergonomic workstations. Children tend to stare at the monitor for hours non-stop in their workstations. Sitting with an improper angle can lead to a hunchback, shoulder pain, neck pain, and other potential health issues as long-term drawbacks. Having an ergonomic desk can help avoid these scenarios. An ergonomic desk is designed to shorten the amount of time spent sitting down during the working day. Instead of remaining seated for several hours, you can raise the level of the desk so you can work at standing height. These types of adjustable desks are often referred to as "sit-stand" desks. You can find ergonomic kids' desks with superbly engineered systems and a gas-lifted mechanism that allows kids to adjust multiple angles and heights based on their needs and activities. Some of the kids' ergonomic desks are made with Australia/New Zealand imported MDF-P2 board, which is scratch-resistant and non-reflective.
To complete the ergonomic workstation for your kids, you might need a few more items, such as storage boxes, book holders, pencil holders, etc. Kids spend hours in their workstations daily, so ensuring their comfort and happiness is crucial.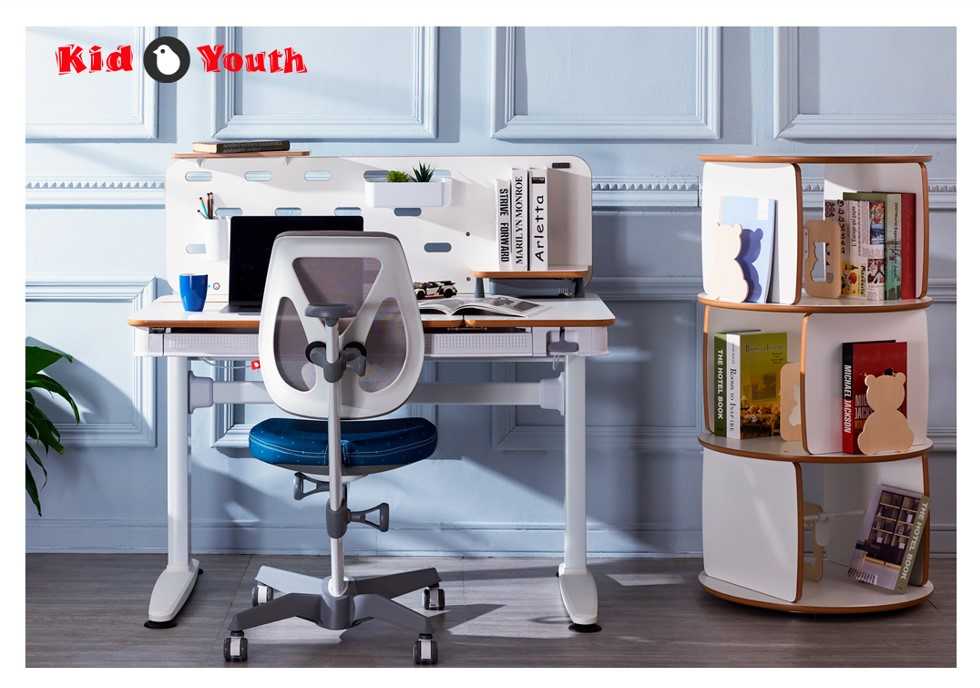 In summary, an ergonomic workstation is crucial for both adults and children to maintain good health while working. Properly designed ergonomic chairs and desks can minimize discomfort, and reduce harmful repetitive motions, poor posture, and muscle strain while working. With the right accessories, an ergonomic workstation for your kids can help improve their well-being and long-term health.



Kid2Youth Ergonomic Desks:
E6-120S Electric Ergonomic desk(width:120cm)
G2C+XXS ergonomic desk(collocated with Germany Stabilus gas-lift, width:80cm)
G2C+XS ergonomic desk(collocated with Germany Stabilus gas-lift, width:100cm)
G6C+XS ergonomic desk(collocated with Germany Stabilus gas-lift, width:100cm)
G6C+S ergonomic desk(collocated with Germany Stabilus gas-lift, width:120cm)
G6-120S ergonomic desk(collocated with dual gas-lift, width:120cm)
M2+XXS ergonomic desk (Manual height adjustable desk, width: 80cm)
M6+XS ergonomic desk(Manual height adjustable desk, width: 100cm)
M6+S ergonomic desk(Manual height adjustable desk, width: 120cm)
Kid2Youth Ergonomic Chairs:
BABO ergonomic chair
DUO gas-lift ergonomic chair
EGO-C ergonomic chair
EGO ergonomic chair

---