Accessory
Revolving Bookcase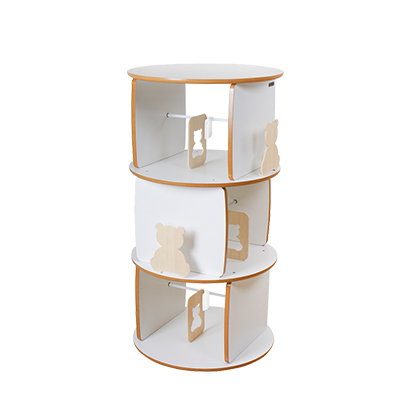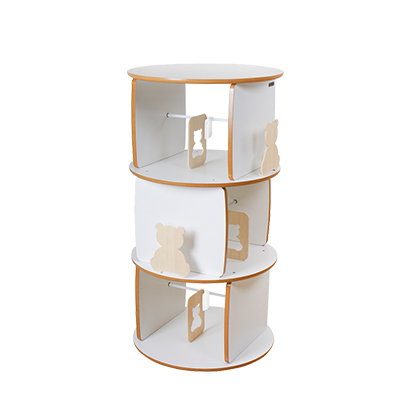 Revolving Bookcase
Kid2Youth Ergonomic Furniture
Product features
---
3-layer design can separate into 6 classifications.
Taiwan made a revolving base, rotating smoothly.
Lovely bear book partition x3 + bear side panel x 4, can load extra books(partitions and side panels available for painting by crayon or acrylic paint to create your unique reading area).
Australia/New Zealand imported MDF P2 boards.
Large loading capacity:175L=150kg or 200pcs books(approximately)
W60 x D60 x H115.5cm.
Contact us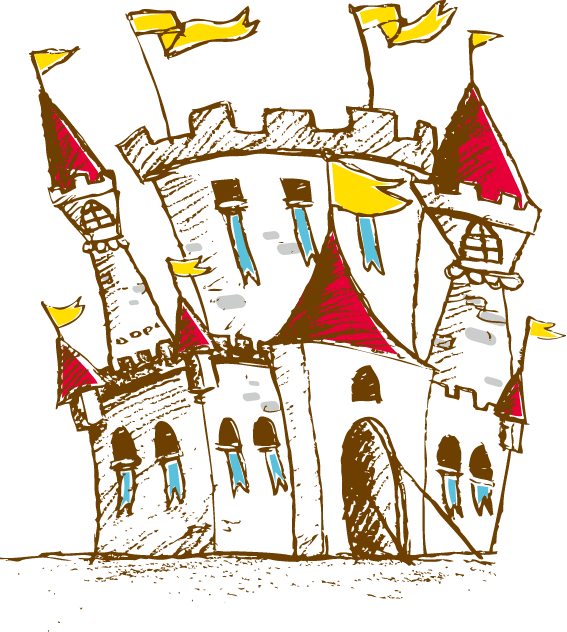 Product Features
PRODUCT DESCRIPTION
Double-sided book storage
partitions included
Bear partitions for painting
Acrylic or crayon painting to inspire your creativity
Large loading capacity:175L or 200pcs books
Ultra-large capacity
Australia & New Zealand imported MDF-P2 board
Non-toxic material and moisture-proof
Product dimension
Product dimension
High-loading turntable & easy to revolve
Patented rotating structure
Product Specification
PRODUCT SPECIFICATION
Material
Australia / New Zealand imported MDF-P2 board & medium carbon steel
Dimension
W 60 x D 60 x H 115.5 cm


Kid2Youth Ergonomic Revolving Bookcase
Looking for a stylish and functional way to organize your child's books? Check out our revolving ergonomic bookcase at Kid2Youth! Our bookcase is designed to be both practical and visually appealing, with a sleek and modern design that adds a playful touch to any room. The rotating feature makes it easy for your child to access books from all sides, while the ergonomic design reduces strain on your child's back and neck. Made with high-quality materials, our bookcase is built to last and can hold a significant number of books. Keep your child's books organized and easily accessible with our revolving ergonomic bookcase. Browse our selection today and find the perfect fit for your child's room!

Learn more Ergonomic concepts from our blog and know more Ergonomic Desks and Chairs from our brand website!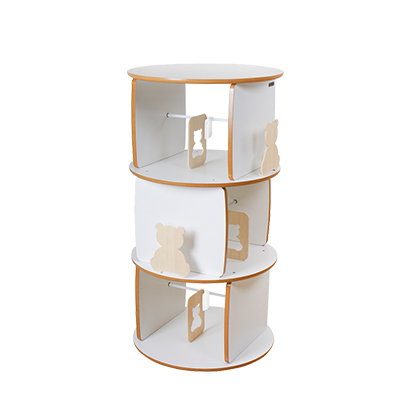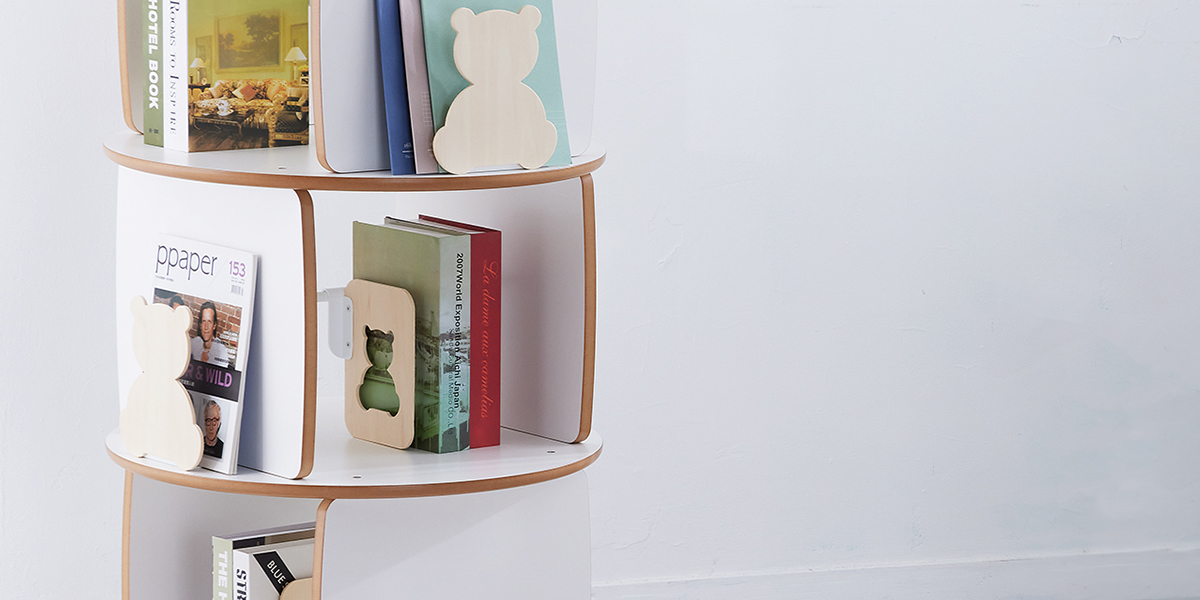 Double-sided book storage
partitions included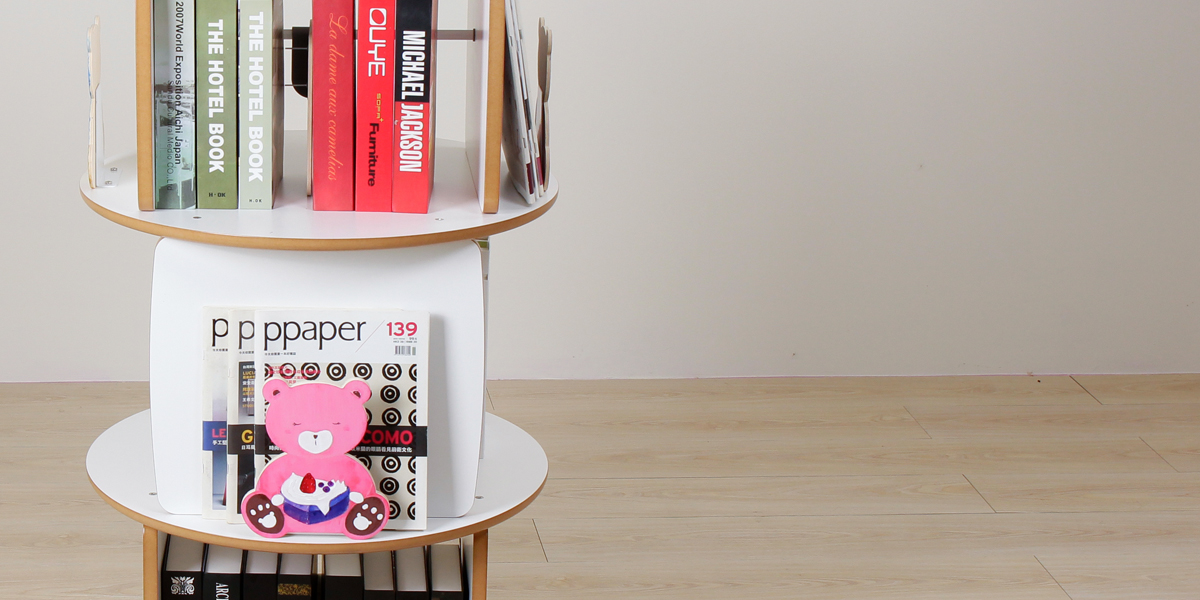 Bear partitions for painting
Acrylic or crayon painting to inspire your creativity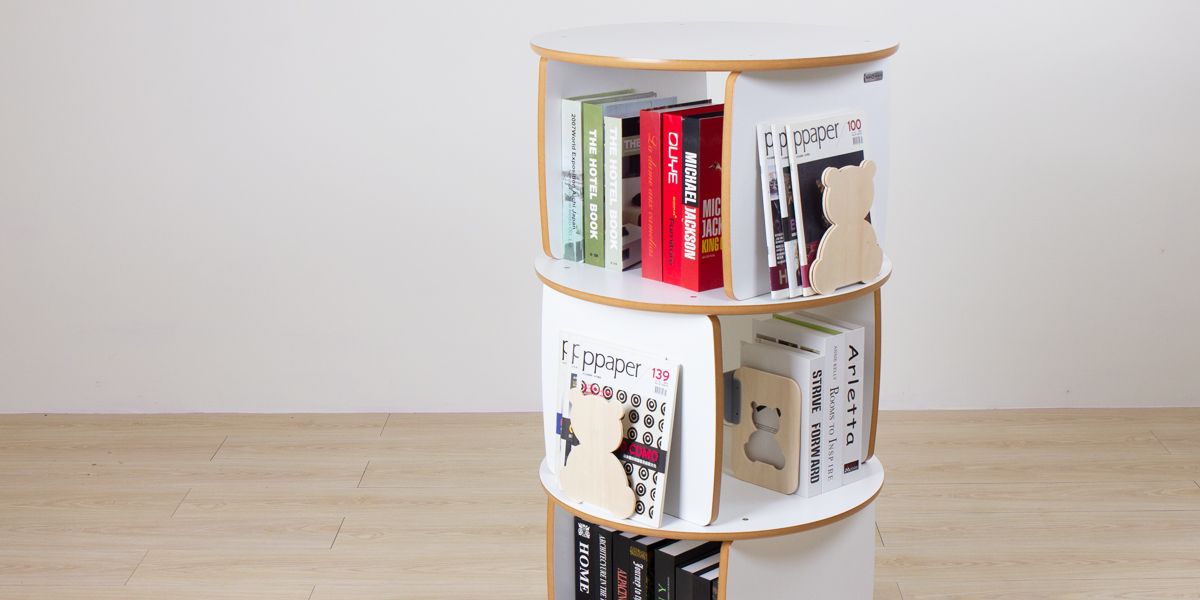 Large loading capacity:175L or 200pcs books
Ultra-large capacity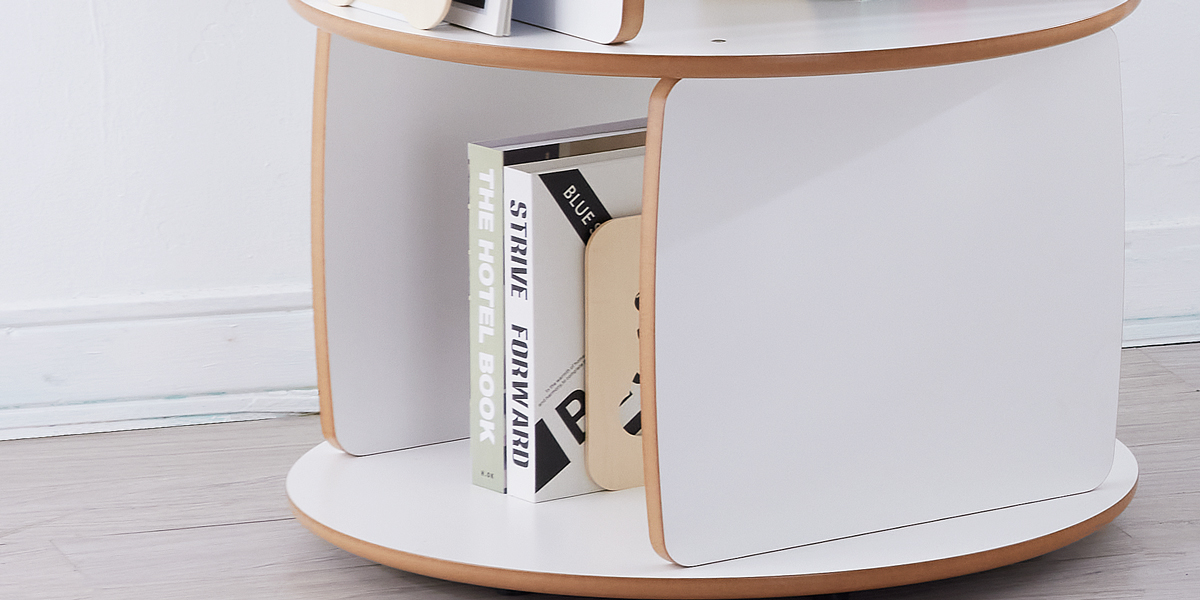 Australia & New Zealand imported MDF-P2 board
Non-toxic material and moisture-proof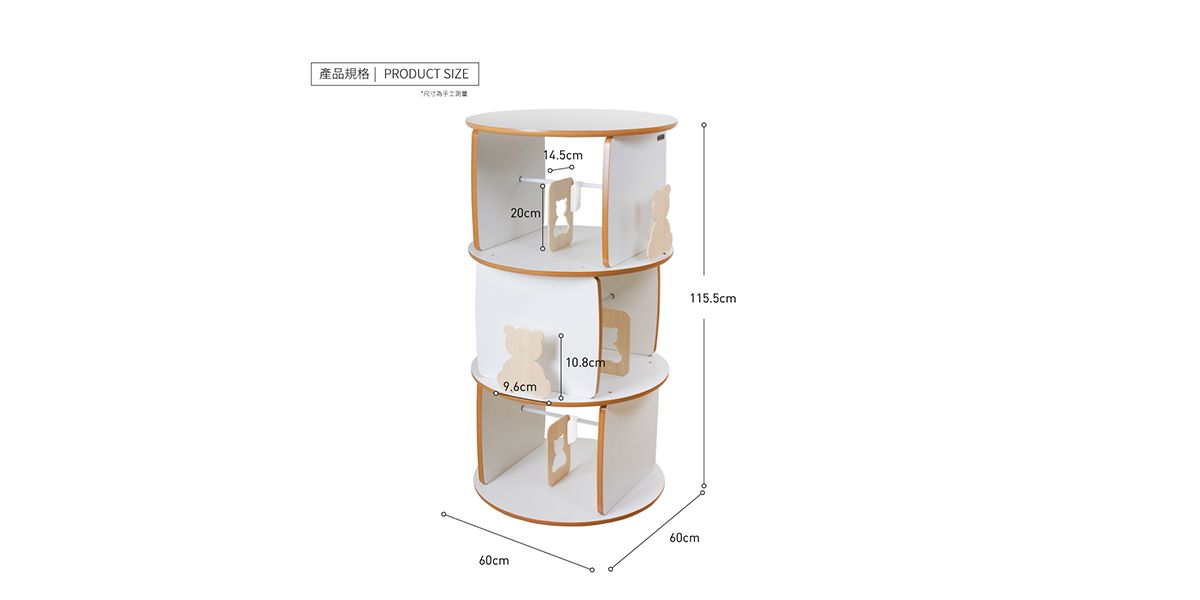 Product dimension
Product dimension
High-loading turntable & easy to revolve
Patented rotating structure