Becoming a Kid2Youth Dealer FAQ: How to Start and Join Our Team
---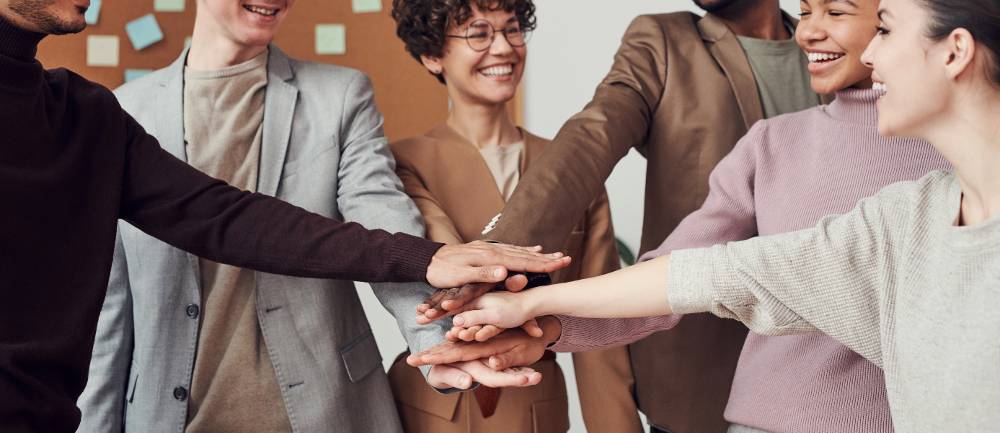 Kid2Youth offers international dealership and OEM services for ergonomic desks, ergonomic chairs, storage, bookcase, backpack, accessories, and other products that meet global standards and regulations. Join our team today to access our competitive advantages and product support.


Q: How can I become a Kid2Youth international agent or dealer?
A: Kid2Youth currently has agents in 13 countries around the world and is continually growing. We welcome professional dealers to join our team. We offer global sales and product support, as well as competitive advantages in products, prices, education, sharing marketing ideas, and after-sales service. If you are interested in becoming a Kid2Youth agent or dealer, please contact us for more information.

Q: Do Kid2Youth's products comply with international standards?
A:In today's fast-paced and technology-driven world, it's essential to prioritize our comfort and well-being, especially when it comes to the furniture we use daily. One area of furniture design that has gained significant attention is ergonomics. Ergonomic furniture focuses on creating products that support the natural movements and postures of the human body, providing optimal comfort and reducing the risk of musculoskeletal issues. Let's delve into the importance of ergonomic furniture and its impact on our overall well-being.
When we think of ergonomic furniture, the first thing that comes to mind is its ability to promote proper body alignment and reduce discomfort. Ergonomically designed chairs, desks, and accessories provide support to key areas such as the spine, neck, and wrists. By maintaining the body in a neutral position, ergonomic furniture helps alleviate strain and pressure, reducing the risk of common issues like back pain, neck strain, and repetitive strain injuries.
Moreover, ergonomic furniture plays a vital role in enhancing productivity and focus. When we are comfortable and free from distractions caused by discomfort, we can concentrate better on our tasks. By providing adjustable features such as height, tilt, and lumbar support, ergonomic furniture allows individuals to customize their setup to suit their unique needs, ensuring a comfortable and distraction-free working environment.
Ergonomic furniture is not limited to office spaces. It is equally important in educational settings, where children and students spend a significant amount of time studying. Properly designed ergonomic chairs and desks for students promote healthy posture, reduce fatigue, and enhance concentration. By investing in ergonomic furniture for educational institutions, we can create conducive learning environments that foster student engagement and well-being.
In conclusion, the importance of ergonomic furniture cannot be overstated. It significantly impacts our comfort, health, and productivity. Whether in the workplace or educational settings, investing in ergonomic solutions is a wise decision that yields long-term benefits. So, prioritize your well-being and consider incorporating ergonomic furniture into your daily life. Experience the positive effects of enhanced comfort, reduced discomfort, and improved productivity. Choose ergonomic furniture for a healthier and more productive lifestyle.
Kid2Youth's ergonomic desks, ergonomic chairs, and other ergonomic products comply with international standards and regulations, including German ergonomic certification, EU zero formaldehyde standards, and US child product safety standards. Our raw material suppliers include EGGER from Austria(Desktop), STABILUS from Germany(Gas-Lift system), and DuPont from the US(Chair fiber) . We prioritize product quality and safety to ensure that our products can be recognized and trusted in global markets. Kid2Youth products are 100% made in Taiwan.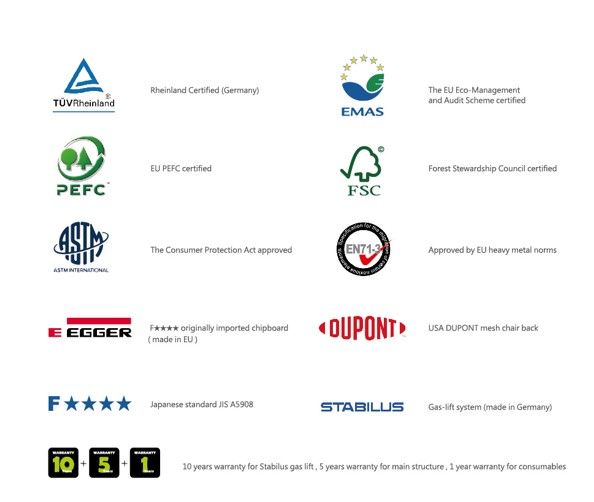 Q: Does Kid2Youth provide
OEM services
?
A: Yes, Kid2Youth provides OEM services and can customize production based on customer requirements and designs. We have a complete production and design team that can provide high-quality OEM services and ensure that the produced products meet customer requirements and standards. We have 60 years of furniture design experience and a 40-year history in ergonomic product development. With a top-notch product design team, our product line encompasses ergonomic desks, ergonomic chairs, learning and growth furniture, ergonomic backpacks, and office furniture.



Q: What is the delivery time for Kid2Youth products? Is it any minimum order quantity(MOQ) requirement?
A: The delivery time for Kid2Youth products varies depending on the product type and order quantity. Generally, production and shipping can be completed within 20 days of receiving the order. If you need faster delivery, don't hesitate to contact us for more information.
Since we have stock for standard finished products, there is no MOQ requirement for your 1st trial order. However, we hope you can order at 80% above of standard product ranges at least to experience our high-quality products.

Q: Does Kid2Youth provide product warranties and support?
A: Yes, Kid2Youth provides global dealer product warranties and support. We will ensure that the quality and performance of the products meet customer expectations. We are pleased to share our ergonomic concepts and product design principles, assisting distributors in localizing their development. We provide comprehensive training programs and marketing materials, enabling distributors to offer fast, complete, and accurate services, whether they are targeting the local B2B market or serving consumers directly (B2C). If you encounter any problems when using the product, please get in touch with our customer service team, and we will provide fast and effective support.
Our global warranty policy:
10 years for Stabilus Gas-Lift system
5 years for Austria EGGER V0-313 non-formaldehyde desktop & Australia / New Zealand imported MDF P2 board.
1 year for plastic components & casters.

Contact Kid2Youth here!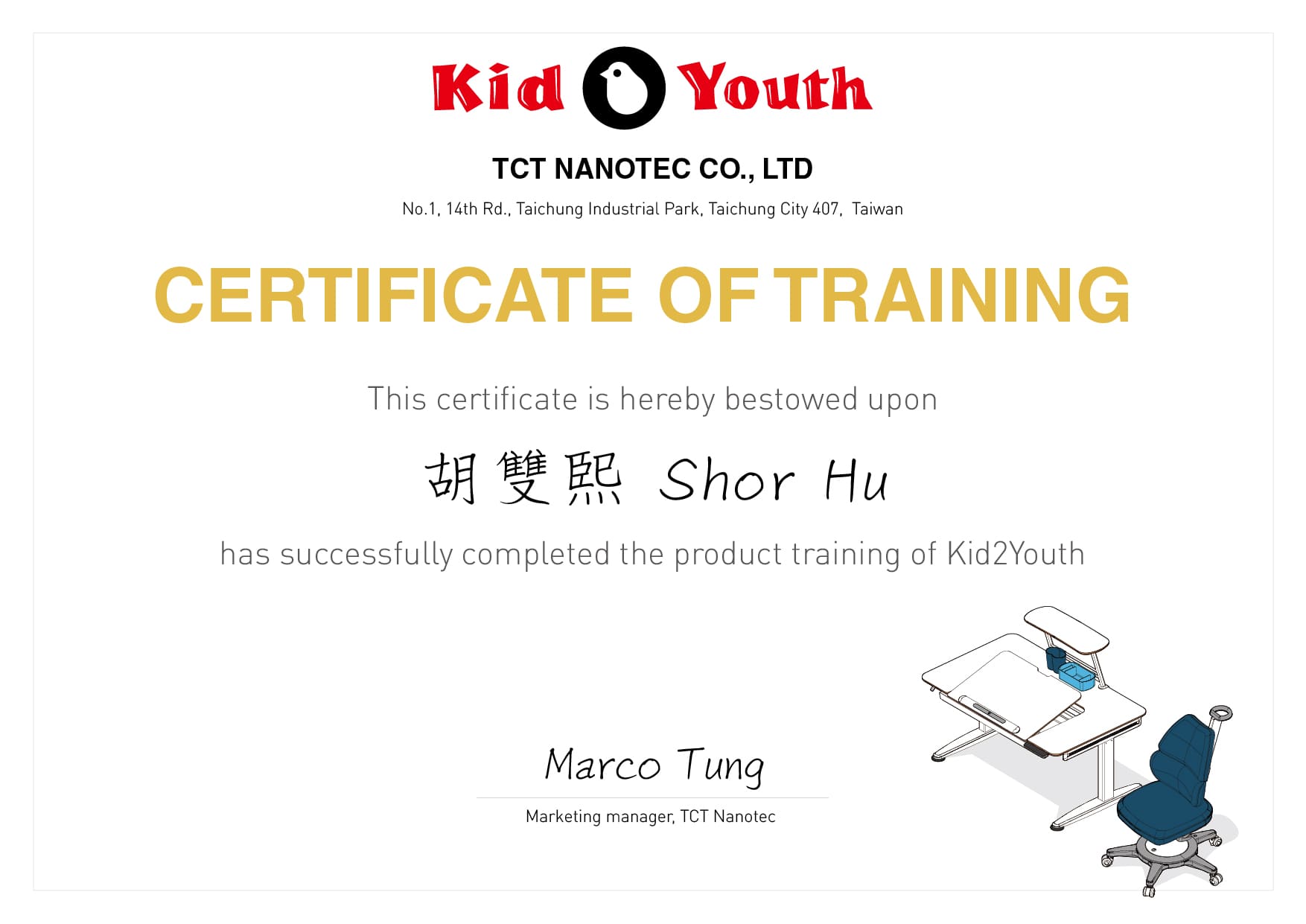 ---