5 Ways a Kids Ergonomic Chair Helps Reduce Back Pain
---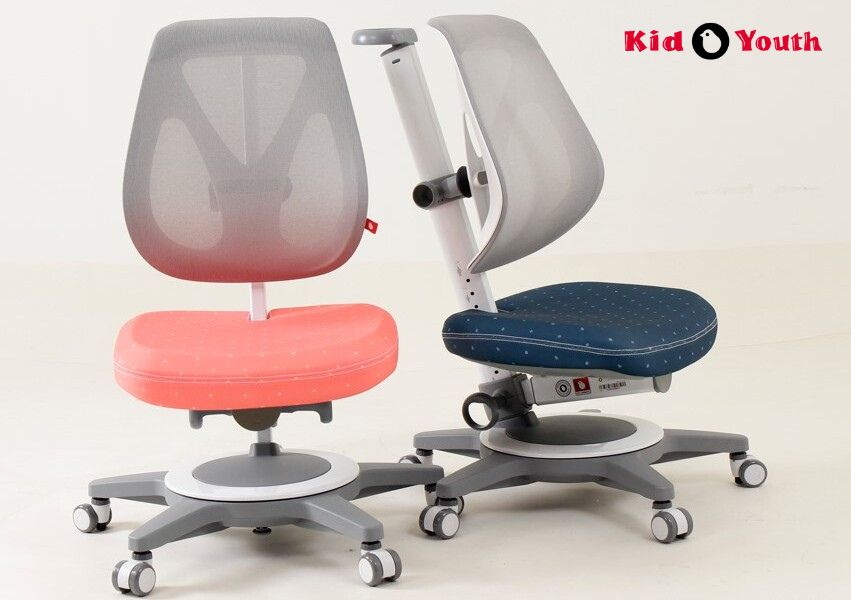 In today's digital age, children are spending more time than ever before sitting in front of screens, whether it's for studying, gaming, or entertainment. Prolonged sitting in improper positions can lead to various health issues, including back pain. However, with the right furniture, such as a kid's ergonomic chair, parents can provide their children with the necessary support and comfort to reduce the risk of back pain. In this article, we will explore five ways in which a kid's ergonomic chair can help alleviate back pain and promote better posture.
1. Optimal Lumbar Support:
One of the key features of a kid's ergonomic chair is its ability to provide excellent lumbar support. The chair is designed with a curved backrest that conforms to the natural curvature of the spine, specifically targeting the lower back region. By maintaining the spine's natural alignment, the chair reduces the strain on the muscles and ligaments, effectively minimizing the risk of back pain.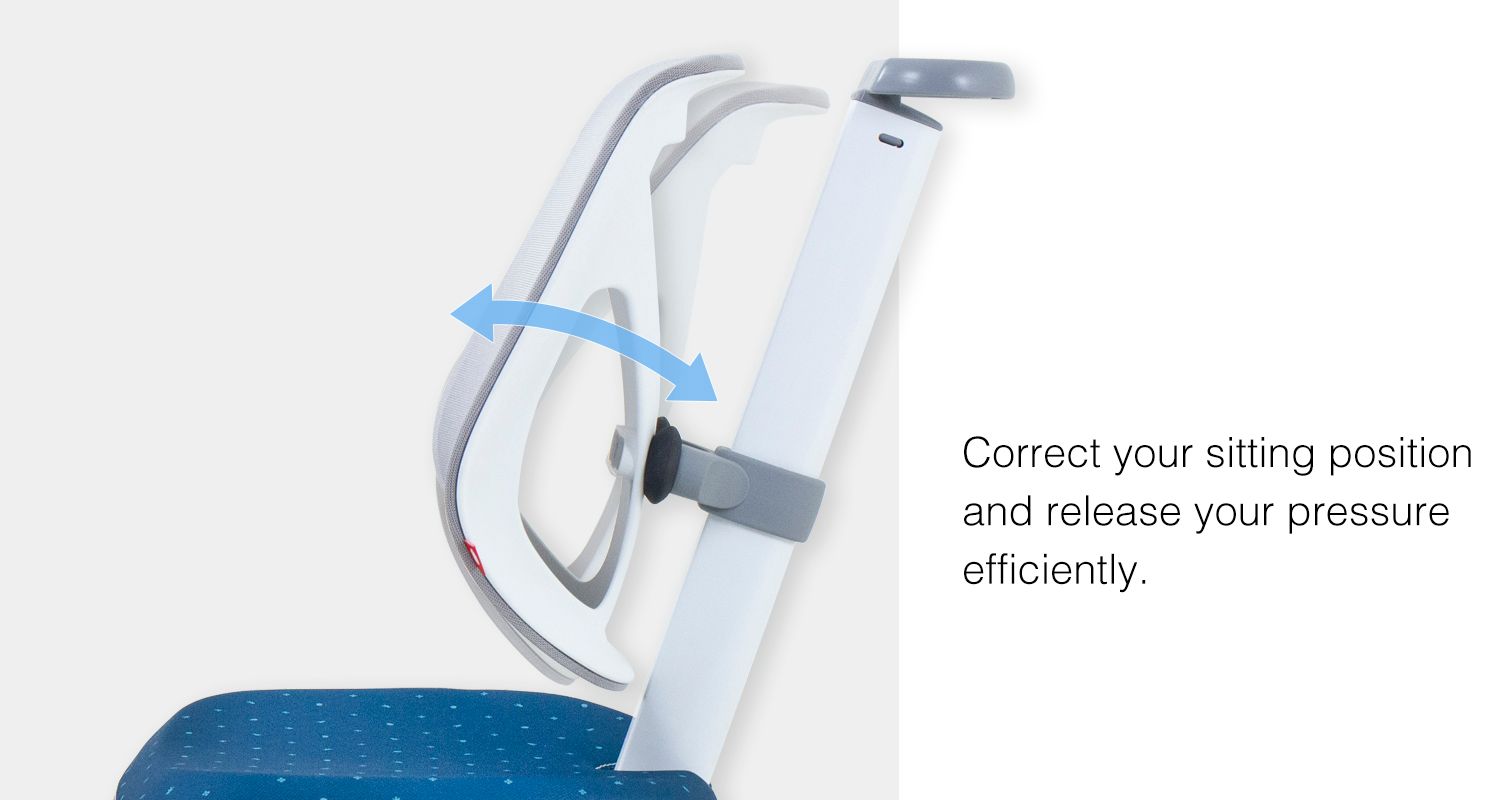 2. Adjustable Height and Seat Depth:
Children come in different shapes and sizes, and their ergonomic needs vary. A kids ergonomic chair offers height and seat depth adjustments, allowing for a customized fit. When the chair is set at the correct height, it ensures that your child's feet are flat on the floor, promoting proper posture and reducing the strain on the back muscles.
3. Balanced Weight Distribution:
Sitting for long periods can cause discomfort and exert uneven pressure on certain areas of the body. An ergonomic chair helps distribute the child's weight evenly, reducing the strain on the spine and minimizing the risk of developing back pain. The chair's design ensures that the weight is evenly distributed across the seat, thereby promoting a healthier sitting posture.
Children are naturally active, and restricting their movement can lead to discomfort and muscle fatigue. A kids ergonomic chair is designed to encourage active sitting, allowing the child to move and shift positions comfortably. These chairs often feature a swivel base and a flexible backrest, enabling children to maintain their natural movement while seated. This active sitting engages the core muscles, promoting better posture and reducing the likelihood of back pain.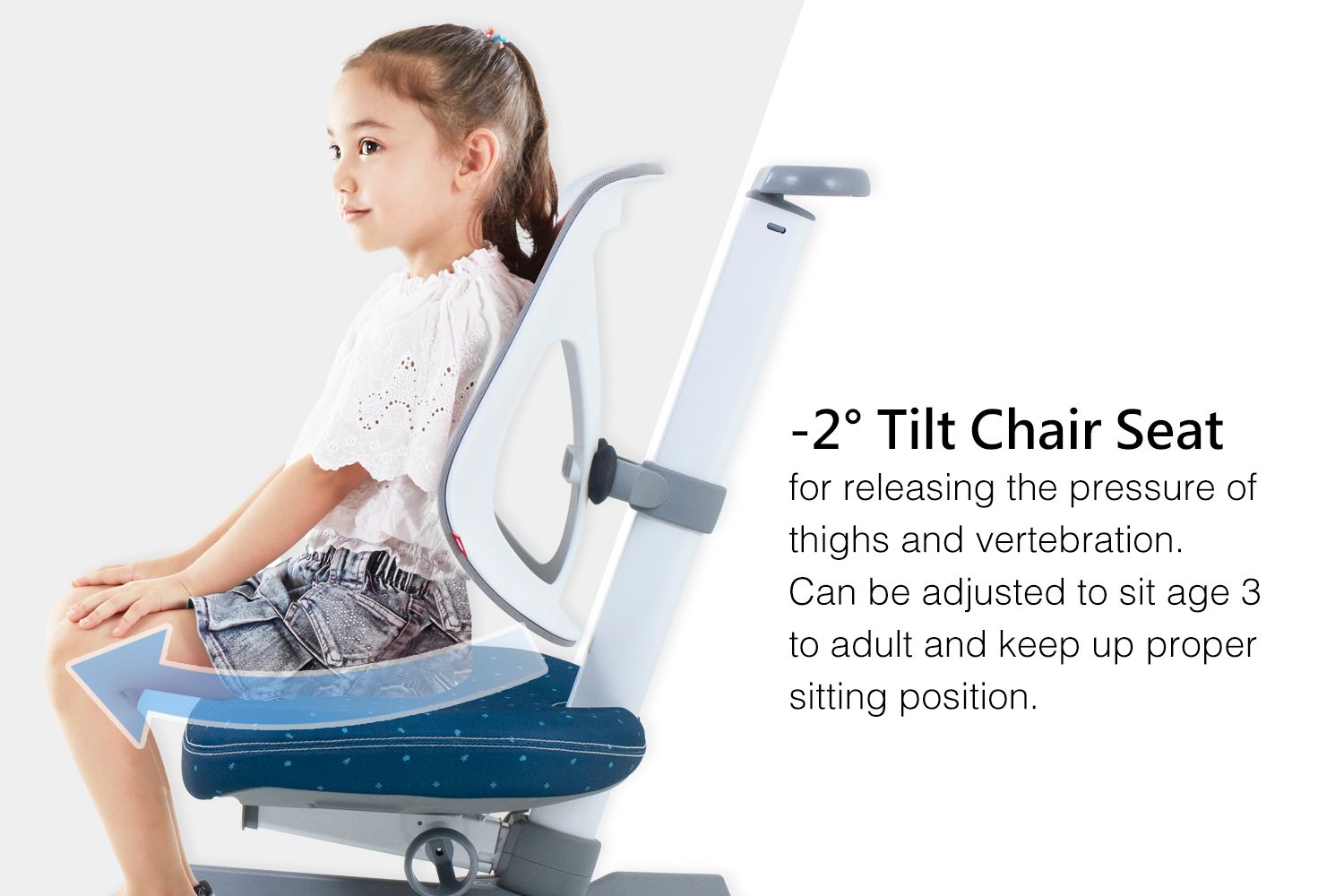 5. Enhanced Blood Circulation:
Proper blood circulation is essential for maintaining good overall health. Sitting in an uncomfortable position can impede blood flow, leading to muscle stiffness and fatigue. A kids ergonomic chair promotes proper blood circulation by providing adequate support and allowing the child to sit in a relaxed and comfortable position. Improved blood flow not only reduces the risk of back pain but also enhances concentration and productivity.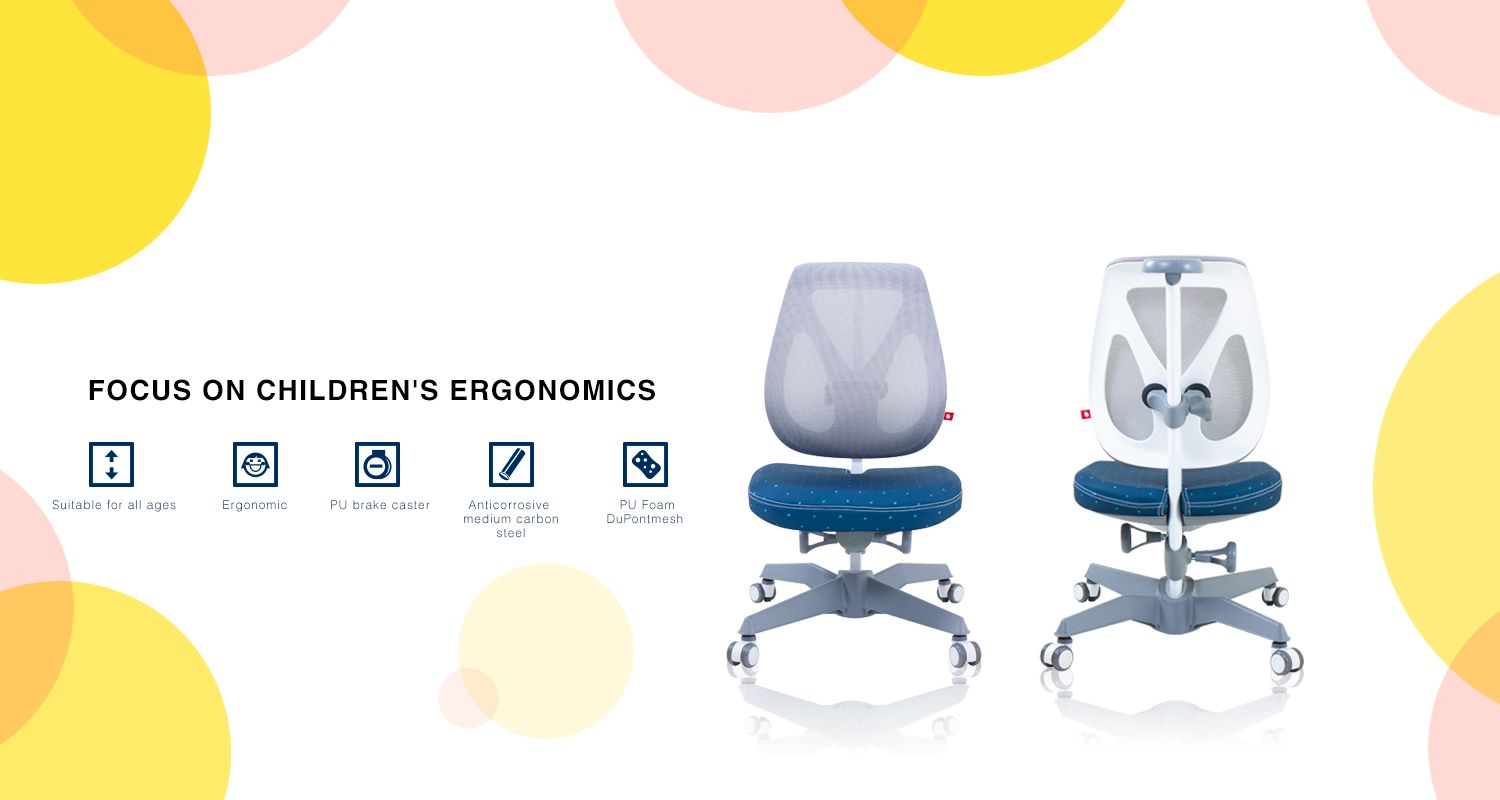 Conclusion
Investing in a kid's ergonomic chair is a proactive step towards promoting a healthy posture and reducing the risk of back pain in children. With its lumbar support, adjustable features, balanced weight distribution, active sitting design, and enhanced blood circulation benefits, this specialized chair provides the necessary support and comfort required for prolonged sitting. By prioritizing ergonomic furniture, parents can ensure their children's well-being, allowing them to focus on their activities with reduced discomfort and an improved overall sitting experience.




Kid2Youth Ergonomic Desks:
E6-120S Electric Ergonomic desk(width:120cm)
G2C+XXS ergonomic desk(collocated with Germany Stabilus gas-lift, width:80cm)
G2C+XS ergonomic desk(collocated with Germany Stabilus gas-lift, width:100cm)
G6C+XS ergonomic desk(collocated with Germany Stabilus gas-lift, width:100cm)
G6C+S ergonomic desk(collocated with Germany Stabilus gas-lift, width:120cm)
G6-120S ergonomic desk(collocated with dual gas-lift, width:120cm)
M2+XXS ergonomic desk (Manual height adjustable desk, width: 80cm)
M6+XS ergonomic desk(Manual height adjustable desk, width: 100cm)
M6+S ergonomic desk(Manual height adjustable desk, width: 120cm)
Kid2Youth Ergonomic Chairs:
BABO ergonomic chair
DUO gas-lift ergonomic chair
EGO-C ergonomic chair
EGO ergonomic chair

---