How Ergonomic Chairs Work: Enhancing Comfort and Productivity
---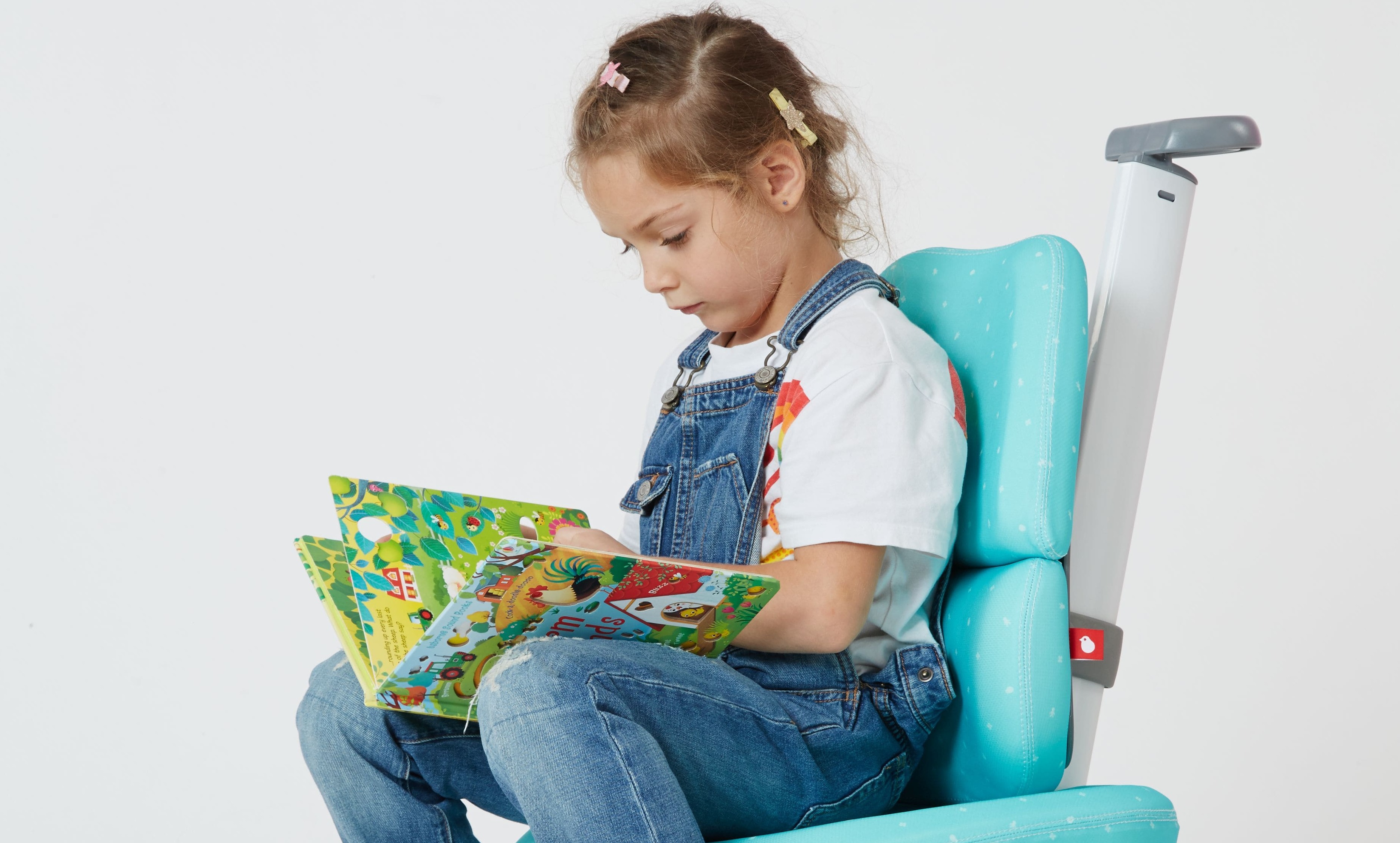 In today's modern world, where long hours are spent seated at desks, it's essential to prioritize comfort and well-being while working or studying. Enter ergonomic chairs, specifically designed to promote proper posture, support the body, and reduce the risk of discomfort and musculoskeletal issues. In this article, we will delve into the functionality and benefits of ergonomic chairs, using the Kid2Youth Ego Ergonomic Study Chair as an example.
1. Understanding Ergonomics:
Ergonomics is the science of designing equipment and systems that fit the human body's capabilities and limitations. Ergonomic chairs are crafted with the aim of adapting to the natural movements and contours of the human body, providing optimal support and comfort for extended periods.
2. Adjustable Seat Height:
One of the fundamental features of an ergonomic chair is its adjustable seat height. This allows users to align their feet flat on the floor, maintaining a 90-degree angle at the knees. By achieving this position, stress on the lower back is reduced, preventing slouching and promoting better spinal alignment.


3. Lumbar Support:
Ergonomic chairs are designed to provide adequate lumbar support, targeting the lower back region. The Kid2Youth Ego Ergonomic Study Chair, for instance, employs a contoured backrest that conforms to the natural curve of the spine. This support helps maintain the proper S-shape alignment, reducing strain on the lumbar region and preventing back pain.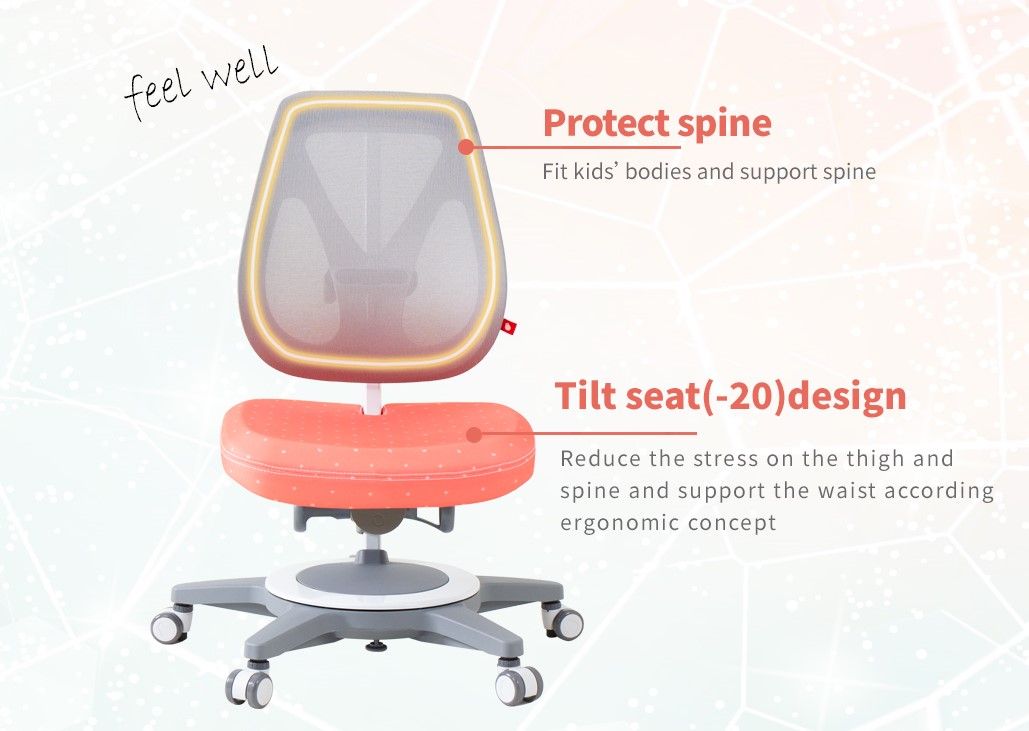 4. Ergonomic support Armrests:
To prevent strain on the shoulders and neck, ergonomic chairs often feature adjustable armrests. The Kid2Youth Ego Ergonomic Study Chair allows users to customize the height and width of the armrests, ensuring a comfortable position that supports the arms and shoulders, reducing muscle tension and fatigue.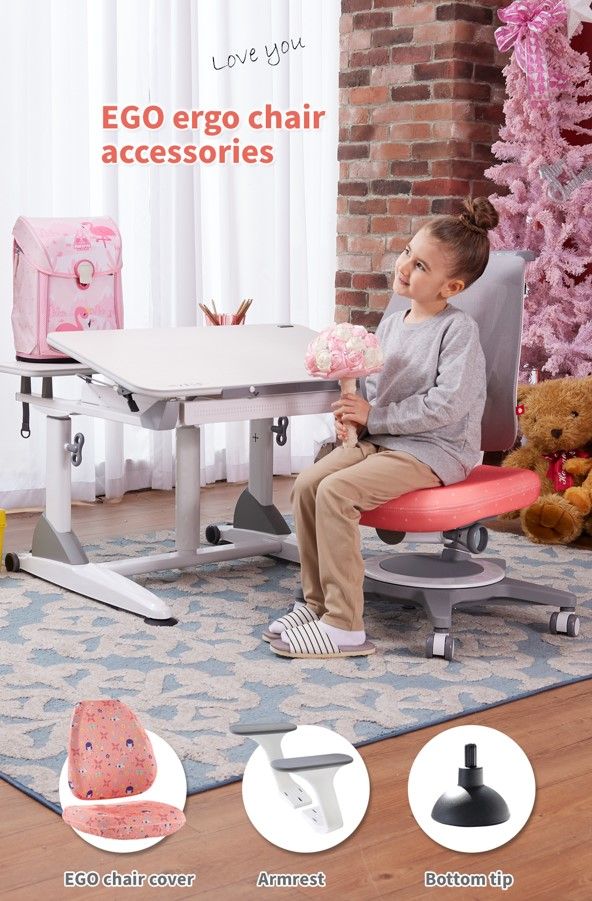 5. Seat Depth and Tilt:
Ergonomic chairs often offer adjustable seat depth and tilt options. These features enable users to modify the chair's positioning according to their preferences and body dimensions. Proper seat depth allows for proper leg support, while adjustable tilt helps distribute body weight evenly, reducing pressure points and enhancing comfort.

6. Breathable Materials and Padding:
Comfortable seating involves the use of breathable materials and adequate padding. Ergonomic chairs, like the Kid2Youth Ego Ergonomic Study Chair, employ high-quality fabrics that promote airflow and prevent discomfort caused by heat and sweating. Additionally, the padding is designed to provide a balance between firmness and cushioning for optimal support.
7. Mobility and Swivel Base:
Ergonomic chairs are often equipped with a swivel base, enabling users to rotate and reach different areas of their workspace without straining or overreaching. Smooth casters further enhance mobility, allowing users to move effortlessly between tasks, reducing the risk of muscle tension and strain.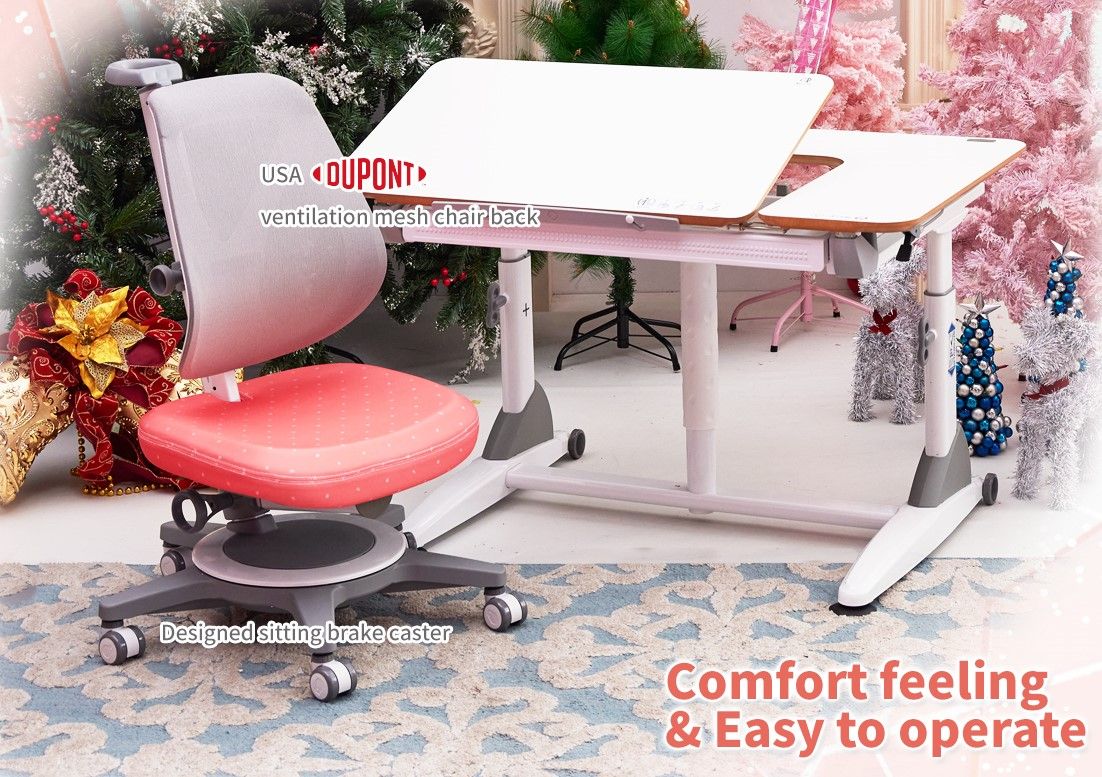 Conclusion
Investing in an ergonomic chair, such as the Kid2Youth Ego Ergonomic Study Chair, offers numerous benefits in terms of comfort, productivity, and long-term health. By providing adjustable features, lumbar support, and promoting proper posture, ergonomic chairs work to prevent musculoskeletal issues and create a more enjoyable and efficient work or study environment. Prioritizing ergonomic design ensures that your body receives the support it needs, allowing you to focus on your tasks without discomfort or distractions.
Kid2Youth Ergonomic Desks:
E6-120S Electric Ergonomic desk(width:120cm)
G2C+XXS ergonomic desk(collocated with Germany Stabilus gas-lift, width:80cm)
G2C+XS ergonomic desk(collocated with Germany Stabilus gas-lift, width:100cm)
G6C+XS ergonomic desk(collocated with Germany Stabilus gas-lift, width:100cm)
G6C+S ergonomic desk(collocated with Germany Stabilus gas-lift, width:120cm)
G6-120S ergonomic desk(collocated with dual gas-lift, width:120cm)
M2+XXS ergonomic desk (Manual height adjustable desk, width: 80cm)
M6+XS ergonomic desk(Manual height adjustable desk, width: 100cm)
M6+S ergonomic desk(Manual height adjustable desk, width: 120cm)
Kid2Youth Ergonomic Chairs:
BABO ergonomic chair
DUO gas-lift ergonomic chair
EGO-C ergonomic chair
EGO ergonomic chair

---