Maximizing Space and Style with a Revolving Bookcase: A Must-Have for Every Book Lover
---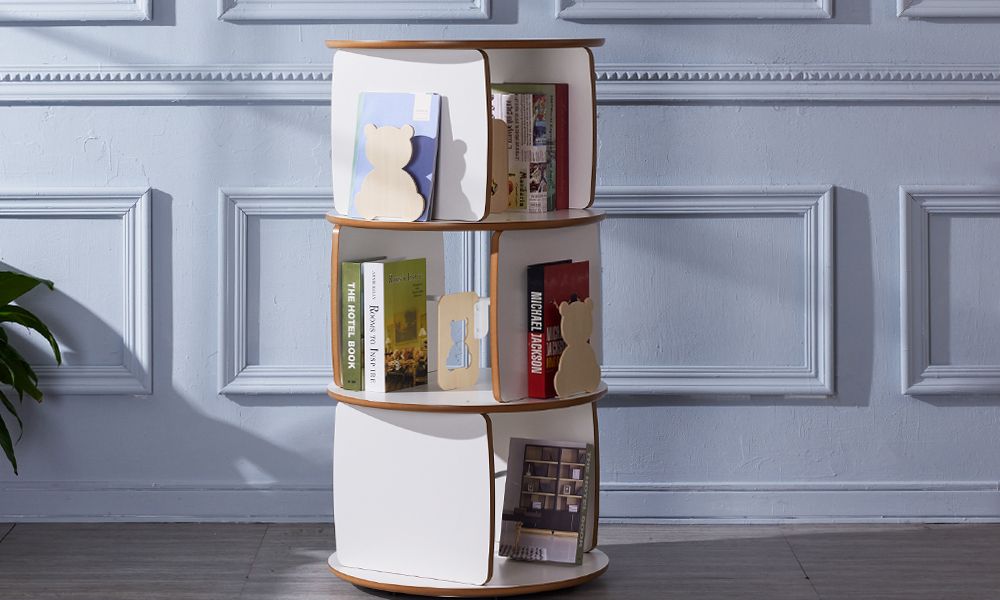 ntroduction: Are you a book enthusiast struggling to find space for your ever-growing collection? Look no further than the versatile and practical solution of a revolving bookcase. This innovative piece of furniture combines functionality, style, and organization, making it an ideal addition to any home or office. In this article, we'll explore the benefits of a revolving bookcase and why it's a must-have for every book lover.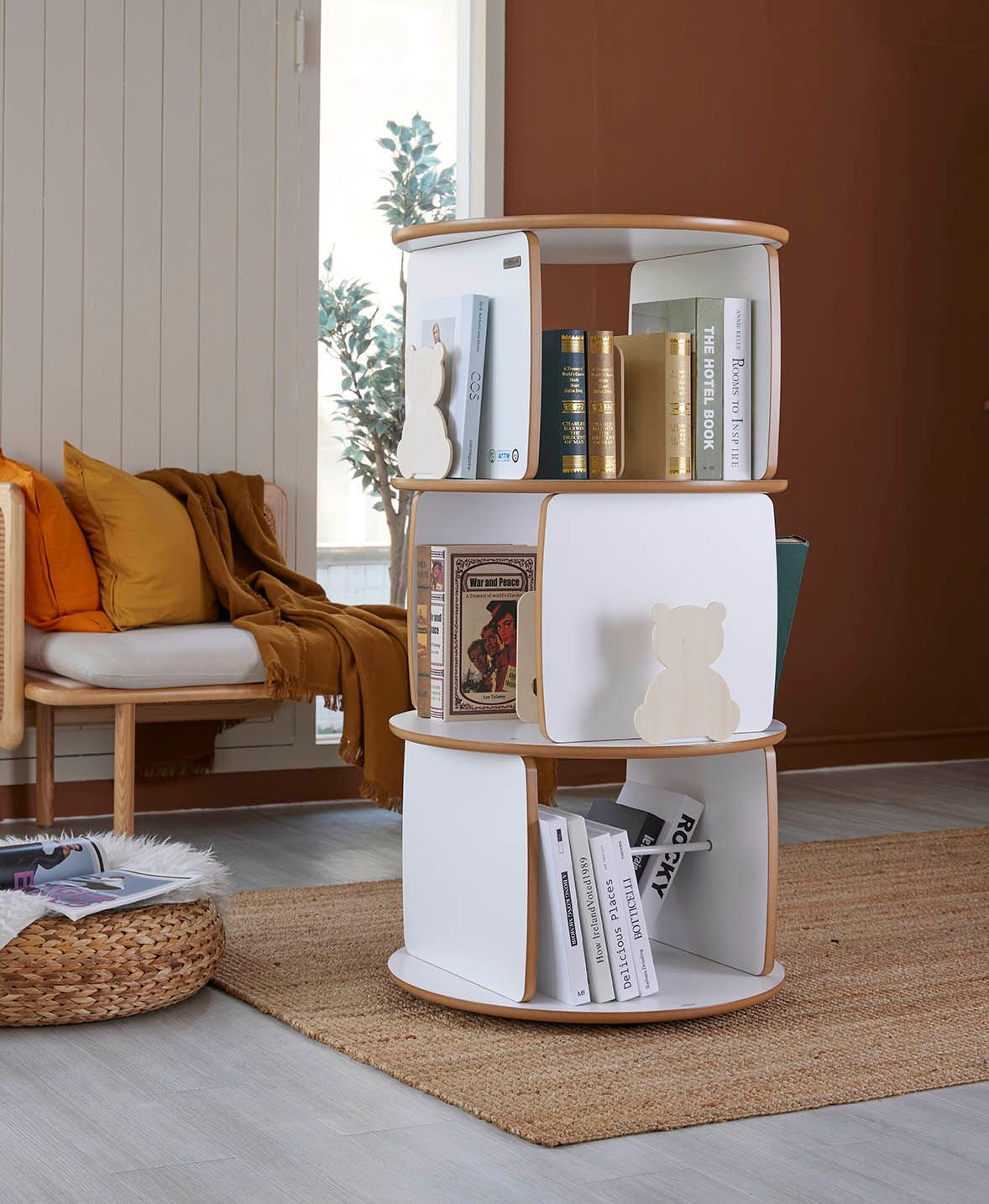 One of the primary advantages of a revolving bookcase is its space-saving design. With limited floor space, it can be challenging to accommodate a large bookshelf. However, a revolving bookcase allows you to store a substantial number of books while occupying a smaller footprint. By utilizing vertical space, it maximizes storage capacity without compromising on aesthetics.

2. Easy Access and Organization:
Finding the right book from a conventional bookshelf can sometimes be a time-consuming task. However, a revolving bookcase offers easy access to your entire collection. Its rotating design allows you to effortlessly spin the bookcase and reach the desired book without hassle. Additionally, most revolving bookcases come with adjustable shelves, providing flexibility to organize books of various sizes and genres efficiently.
3. Enhanced Aesthetics:
In addition to its functional benefits, a revolving bookcase adds a touch of elegance and charm to any room. Available in a wide range of styles, materials, and finishes, these bookcases complement diverse interior designs, from traditional to contemporary. Furthermore, you can paint it by yourself! Whether you prefer a sleek and modern look or a classic and vintage appeal, there's a revolving bookcase that perfectly matches your taste.
4. Versatile Storage Solution:
While a revolving bookcase is an ideal storage solution for books, it offers much more versatility. Its rotating shelves can accommodate not only books but also decorative items, framed photos, plants, and even small electronic devices. This adaptability allows you to personalize your bookcase and showcase your favorite possessions alongside your beloved books.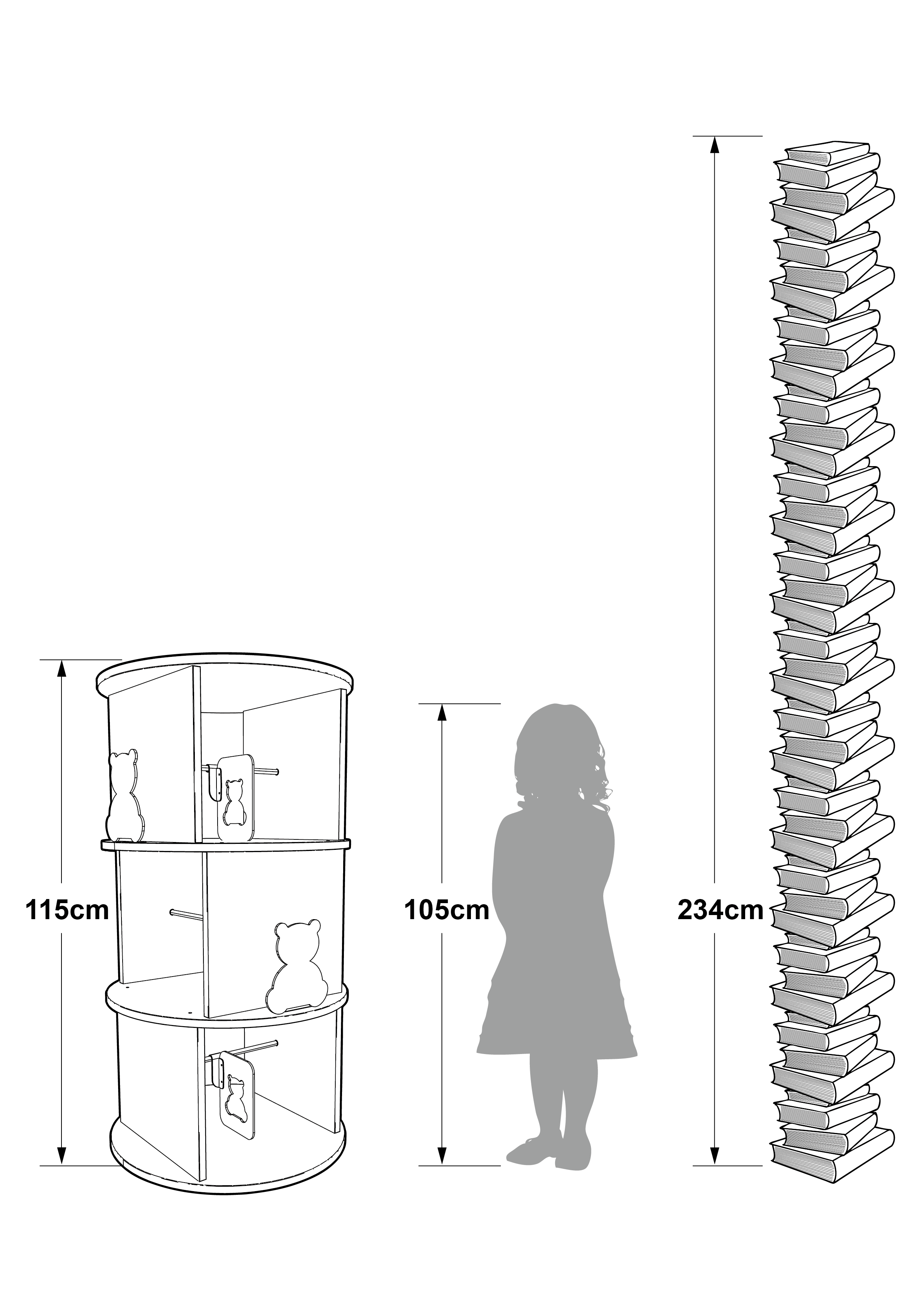 5. Promoting Ergonomics:
The revolving feature of these bookcases not only adds convenience but also promotes ergonomic benefits. Instead of straining your neck or back while searching for a book, you can effortlessly rotate the bookcase and access your collection at eye level. This reduces the risk of discomfort or injury and ensures a pleasant reading experience.


Conclusion
For book lovers seeking an efficient and stylish storage solution, a revolving bookcase is a game-changer. Its space-saving design, easy access, enhanced aesthetics, versatility, and ergonomic advantages make it an indispensable addition to any space. Explore the wide variety of revolving bookcases available in the market and find the perfect one to elevate both your organization and interior design. Say goodbye to cluttered shelves and embrace the functionality and elegance of a revolving bookcase today!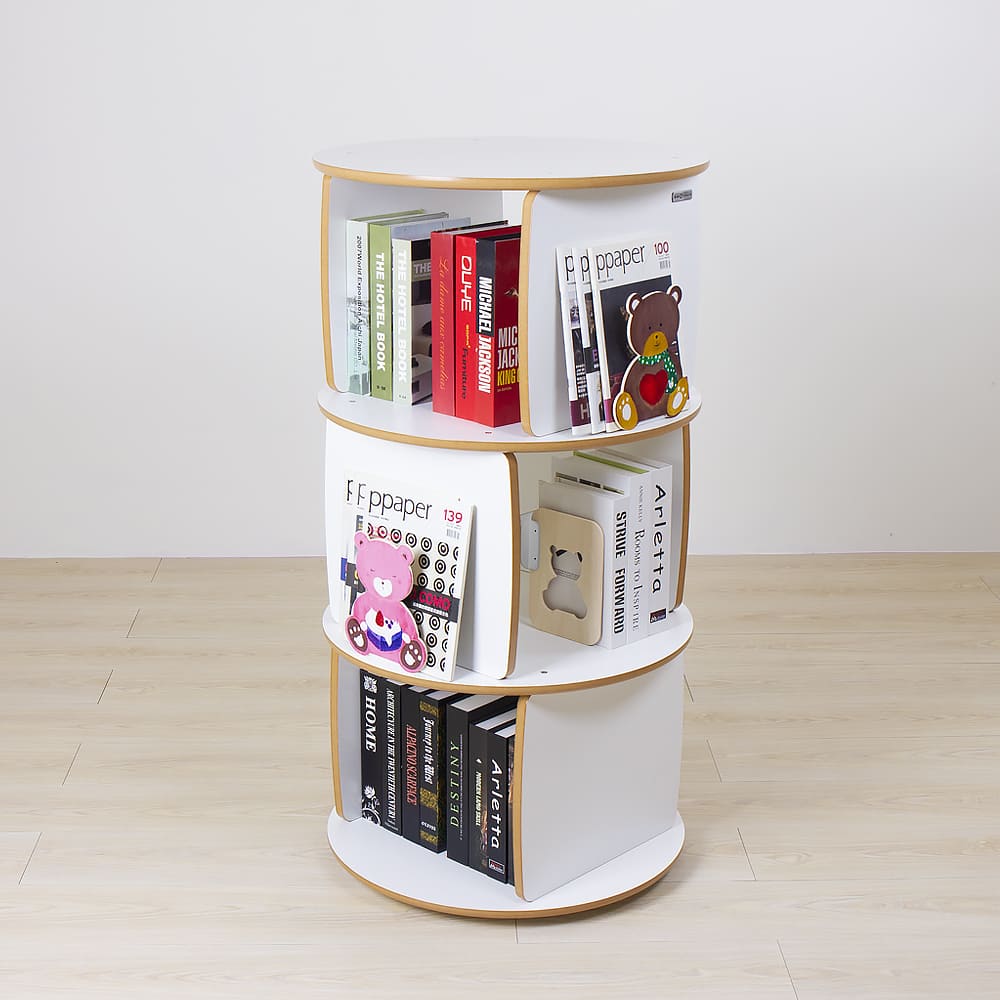 More information about Kid2Youth Revolving bookcase : https://www.kid2youth.com/en/product/revolving-ergonomic-bookcase/detail
Kid2Youth Ergonomic Desks:
E6-120S Electric Ergonomic desk(width:120cm)
G2C+XXS ergonomic desk(collocated with Germany Stabilus gas-lift, width:80cm)
G2C+XS ergonomic desk(collocated with Germany Stabilus gas-lift, width:100cm)
G6C+XS ergonomic desk(collocated with Germany Stabilus gas-lift, width:100cm)
G6C+S ergonomic desk(collocated with Germany Stabilus gas-lift, width:120cm)
G6-120S ergonomic desk(collocated with dual gas-lift, width:120cm)
M2+XXS ergonomic desk (Manual height adjustable desk, width: 80cm)
M6+XS ergonomic desk(Manual height adjustable desk, width: 100cm)
M6+S ergonomic desk(Manual height adjustable desk, width: 120cm)
Kid2Youth Ergonomic Chairs:
BABO ergonomic chair
DUO gas-lift ergonomic chair
EGO-C ergonomic chair
EGO ergonomic chair

---